Today Is Tuesday, October 27, 2020
Sorry, this online market is currently closed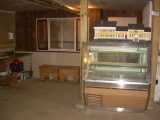 Farm to Table
---
FTT Ordering Process
Welcome to Farm-to-Table

Your one-stop-shop for FRESH, LOCAL, ORGANIC food. Are you a restaurant, cafeteria, coop, or institution? Are you located in Washington County? If so, you are eligible to participate in our program. We provide Refrigerated Delivery twice a week to locations all over Central Vermont!
What is Farm-to-Table?
Farm-to-Table (FTT) is a year-round weekly distribution service of fresh local foods in Washington County. In short, FTT markets and distributes local farmers' food.

The goal of this program is two-fold:

Provide universal access to the freshest local foods in Central Vermont
Supplement food access with the educational outreach needed to make best use of these foods.


More on Farm to Table
The vision upon which the Farm-to-Table Program operates is simple but powerful: to make available to all members of our society food which is fresh, healthy, grown in a sustainable manner, benefiting the local economy, connecting us to our neighbors and to the soil itself. Food Works at Two Rivers Center has long been involved in education and activism concerning issues of food, nutrition, agriculture, and sustainability.

At Farm-to-Table we offer a variety of educational services which aim to empower the community and provide tools with which all members of society can prepare and eat their own fresh food. These opportunities range from cooking demonstrations at Food Shelves to day-long workshops with food service providers and farmers, bridging the gap between those who grow the food and those who prepare it.


---