![endif]-->') document.write(''); document.write(''); document.write(''); } else { document.write('') document.write('') document.write('') }
"We learn from our gardens to deal with the most urgent questions of the time:
How much is enough?"

Wendell Berry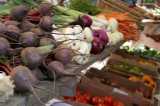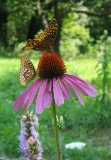 Meet Me at the Market!
---
Visit the Kingston Seacoast Growers Association
To enjoy fresh local food from Kingston and surrounding areas visit the "plains", across from the Kingston fire station, near the intersection of Church and Main Streets,
June 2-October 13, Tuesday, 2:15-5:30pm.
What You Will Find at the Market
Enjoy baked goods, meat, eggs, fresh vegetables, fruits, plants, flowers.
And More
---