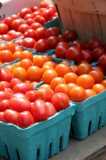 Meet Me at the Market!
---
This online market is currently under construction. Please check back with us soon.
To enjoy fresh local food from Newmarket and surrounding areas visit the Stone Church 5 Granite Street
June 190-October 9 Saturday, 9am-1pm.
What you will find at the Market
Enjoy vegetables, fruits, flowers, mushrooms, dairy, eggs, preserves, baked goods, coffee, honey, wine, maple syrup, meat, seafood, crafts, and music.
And More!
The 3rd Saturday of the month.
November - March 9 am - 1 pm.
---
HTM has crashed pretty badly. You are seeing this because you're a DEVELOPER or debug mode is on for this environment. Please see the logs for more info.
/home/htmadmin/harvesttomarket.com/models/src/Db.php - CRITICAL: SQLSTATE[42000]: Syntax error or access violation: 1064 You have an error in your SQL syntax; check the manual that corresponds to your MySQL server version for the right syntax to use near ')   
            ORDER BY section' at line 10 {
    "file": "\/home\/htmadmin\/harvesttomarket.com\/includes\/harvest_library\/market_menu_image.php",
    "line": 173,
    "function": "executeSQL",
    "class": "HTM\\models\\Db",
    "type": "->",
    "args": [
        "SELECT \n            market_sections.section_id, \n            section, \n            image \n            FROM market_sections\n            LEFT JOIN sections ON market_sections.section_id = sections.section_id\n            \n            WHERE market_id= :market_id\n             \n            AND market_sections.section_id IN (:section_ids)   \n            ORDER BY section",
        {
            "market_id": "market_03857_a",
            "section_ids": []
        }
    ]
}