TODAY IS: Wednesday March 4, 2015
ORDER BY: Thursday, March 5, 2015 - 8:00 AM

DELIVERY: Friday, March 6, 2015, - by 3 PM

LOCATION: Friday

Click option for details
ORDER BY: Monday, March 9, 2015 - 8:00 AM

DELIVERY: Tuesday, March 10, 2015, - by 3 PM

LOCATION: Tue

Click option for details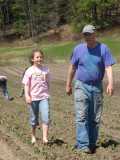 Great Fresh Taste Delivered!
Reliable, affordable wholesale delivery DIRECT from our community farms to you!
Windham Farm and Food (WFF) is an AGGREGATION and DELIVERY SERVICE providing easy access to healthy food produced in the Windham County, Vermont Region.

Check out the Harvest of the Month project. Click here for more info and free marketing and educational materials: Harvest of the Month

WFF farmers collaborate to produce a reliable and affordable inventory with convenient ordering and billing. Farms post their products here and sell directly to kitchens, and WFF delivers to their door.

Our Mission - Windham Farm and Food is working to make healthy foods from local farms accessible and affordable to all within our community.   By growing and diversifying local agricultural markets, and facilitating direct farm to institutional sales, we also strive to increase the opportunities and profitability for farmers in our community.

Our Markets - Primarily, WFF delivers from over 15 farms to over 35 non-profit Institutions in the Windham Area, such as the Brattleboro and Bellows Falls Public Schools.  Because these schools serve lunch to all, including free and reduced price lunch to over half of their students, lower income eaters can enjoy healthy local food that would otherwise be too expensive.

Our History - WFF was piloted by Hans Estrin and Harlow Farms in the fall of 2009, and coordinated with assistance from UVM Extension since Spring 2010. Post Oil Solutions provided support in 2012, leading up to WFF's launch as a mission-driven LLC in 2013. After two successful years as an LLC, WFF has partnered with Food Connects to become a part of their core programs at the start of 2015.