Happy March, Local Food lovers!
Place your order from
Western Maine Market
today or by 6:00 A.M. tomorrow morning for pick-up or deliver this Friday or Saturday.
New and Returning Products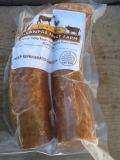 Pork
Menu Group: Food
Section: Meat

Vendor: Sillanpaa Family Farm

Garlic sausage

Pepperoni, smoked and nitrite free
Extra Large Beets
Menu Group: Food
Section: Vegetables

Vendor: Porter Hill Farm

A mix of dark red and golden yellow beets. No spray, naturally grown.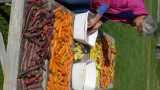 Carrots
Menu Group: Food
Section: Vegetables

Vendor: Porter Hill Farm

A Colorful mix: orange Nantes, Yellow, White, Purple Haze, and Rainbow which has different shades of yellow and orange. . Medium to full sized carrots. Grown naturally as is all our produce.

Orange
Petite orange