GREETINGS, LOCAL FOOD LOVERS!
Place your order from
Western Maine Market
today or by 6:00 A.M. tomorrow morning for pick-up or delivery this Friday or Saturday.
It's a long list this week, but very much worth scrolling down to the end!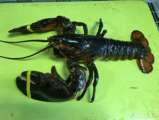 New Vendor!
Cantrell Seafood
Our main store and retail is located in Topsham,
(207)725-7227 main line

We bring the ocean to you, fresh shellfish and fish from the Atlantic Ocean, majority is caught buy local fisherman in the mid coast area, daily, and brought to you on our fresh seafood trucks throughout the state.

Other seafood we have is halibut, swordfish, tuna, salmon, mussels, oysters, and much much more.
Cantrell Seafood, we're located in several locations through western and northern Maine. We have out main shop and processing Shop located in Topsham, Me. We are located in Oxford, Jay, Newport, Winslow on the weekends. We are also located in Farmers Markets throughout the state. Our website will up and running soon. We have Facebook also where you can see some of our weekly special, we do put ads in the papers about 1-2 times a month with specials.

Also, we can ship almost anywhere in the New England for under $20.00, and also ship nationwide.

Any questions, call the shop 207-725-7227
New and Returning Products


Eggplant Seedlings
Menu Group: Plants and Seeds - Section: Vegetable Starts - Category:
Eggplant

Vendor: Whitehill Farm

Black Beauty: (75) OP Old standard variety, resilient plants can even withstand flea beetle damage! Fruits are oval, 4x8", and dark purple-black. Introduced by Burpee in 1902 - it

Diamond Russian: (75-90) OP Kent Whealy, founder of Seed Savers Exchange, collected this slender black eggplant in the Ukraine in 1993. Early enough for northern areas and continues to bear even in very hot weather.
Hot Pepper Seedlings
Menu Group: Plants and Seeds - Section: Vegetable Starts - Category:
Peppers - Hot

Vendor: Whitehill Farm

Early Jalapeno Hybrid: (75) 2 to 3 1/2" long sausage-shaped dark green fruits. This is a hot one... ideal for Mexican dishes. Compact and sturdy plants.

Grandpa: (70 OP) Brilliant red fruits are small, thimble shaped, medium hot! We grow them outside in pots, bring them in for the winter, and take them out again to go round a second time. Our own seed. Common Ground Fair blue ribbon winner for us in 2008 & 2009.

Hungarian Hot Wax: (68) OP Medium-hot peppers, especially good for pickling and slicing fresh into stir fries. Canary yellow, ripening to red, 6 to 8" long fruit.

Jaluv an Attitude: (75) OP Bred by Maine

Jamaican Red Scotch Bonnet: a lantern shaped hot pepper that ranges from 100,000 to 200,000 units on the Scoville scale. Jamaican Red hot peppers are usually ready for harvest in roughly 90 to 100 days

Long Red Narrow Cayenne: (72) OP Bountiful harvest of wrinkled pencil-slim 5" long and 1/2" thick fruits. Dark green, ripening to bright red. Flavor is red hot! Dries well and makes a great powder.

Matchbox: (75) OP Roberta Bailey, longtime seed saver and seed grower for FEDCO, has done the work to grow out and stabilize Super Chili Hybrid. She found some unlikely parentage (Hungarian Hot Wax and Hot Banana) but succeeded! A perfect substitute for Super Chili. Common Ground Fair blue ribbon winner in 2008.

Yatsufusa: Traditional Japanese pepper also known as "Chiles Japones". Fruits are 2" to 3" and are in upright clusters. Ripens from green to red. Great for stir-fry and mature fruits dry well. One of our old faves.
Clams
Menu Group: Food - Section: Fish - Category:
Clams

Vendor: Cantrell Seafood

Fresh Maine steamers, dug locally in the Brunswick area. "Grit free"

Gourmet Large Stuffed Clams, Frozen, 3 stuffed clams on Quohogs shells.
Maine Peach Jam
Menu Group: Food - Section: Preserved Foods - Category: Jams Jellies Butters & Spreads

Vendor: Beehive Bakery

Yes, we had a good peach season! Our own peach trees produced well! Thick and delightful this jam is good on toasts, in yogurts and smoothies! Natural grown fruit.
Sourdough Bread
Menu Group: Food - Section: Baked Goods - Category:
Bread

Vendor: Beehive Bakery

Sourdough Herb Boule: my Herb Boules are made in the traditional round shape, with fresh herbs from my garden. I use a homemade sourdough starter. This week it is rosemary, lovage, violet leaves, dandelion and plantain leaves, herbs of Provence and chives. Flours are organic whole wheat, King Arthur all purpose, Water, salt, yeast, olive oil and our own honey complete the recipe

Sourdough Oatmeal Boule: Made with Maine grown organic rolled oats, King Arthur all-purpose flour, honey, yeast, olive oil, water, salt. Homemade sourdough starter.
Dry Sea Scallops
Menu Group: Food - Section: Fish - Category:
Scallops

Vendor: Cantrell Seafood

Dry Sea Scallops, ( no chemicals or preservatives added) approximently 20-25 in a pound
Shrimp
Menu Group: Food - Section: Fish - Category:
Shrimp

Vendor: Cantrell Seafood

Maine Shrimp Meat: Hand picked Maine shrimp meat, raw and picked from the Maine state test boats of 2016.

Canadian Dayboat Shrimp: caught in the Atlantic Ocean, same as Maine shrimp only caught by Canadian boats.
Sweet Pepper Seedlings
Menu Group: Plants and Seeds - Section: Vegetable Starts - Category:
Peppers - Sweet

Vendor: Whitehill Farm

California Wonder: (75) OP Long a favorite of home gardeners. Produces chubby 4-lobed crisp, sweet bells. A good midseason basic green pepper.

Candy Apple Sweet Hybrid (71) Early-maturing, large 5" fruits are deep red and sugary sweet in just 71 days. A flavor-rich pepper that excels in salads, as snacks, and when roasted, baked or sauteed.

Flavorburst Hybrid: (75) 4-6" blocky bells ripen from green to a gorgeous golden orange. Satisfying brisk pepper flavor with a hint of citrus.

Golden Star Bell: Another early golden bell …blocky 4" x 4" bells ripen from a light green to yellow. Crisp and thick walled.

King Crimson: (60 green- 70 red) Finally another sweet pepper that really ripens red! Thick walled, 4-lobed and blocky fruits, are crisp and tasty. Uniform enough to be a good market variety. Developed by HighMowing Seed Co. in partnership with Cornell University.

Lady Bell Hybrid: (68) Elongated bell ripens from green to red

Lipstick: (53 green-73 red ripe) OP Incredibly sweet, shiny, top-shaped bright red fruits. Can be used for fresh eating, roasting, or salsa. Fruits average 4" and taper to a blunt point.

Peacework Sweet Pepper OG: (65 days) Open-pollinated. An exciting early red bell pepper bred by Molly Jahn and George Moriarty with King of the North and Early Red Sweet in its parentage. Each small plant in our observation plot vine-ripened about 6 medium-thick-walled peppers with good flavor and full-bodied sweetness.

Sweet Chocolate: (58) OP Medium-sized fruit that matures to a dark maroon-brown. Sweet and tasty!
Beefsteak Tomato seedlings
Menu Group: Plants and Seeds - Section: Vegetable Starts - Category:
Tomatoes - Beefsteak

Vendor: Whitehill Farm

Beefsteak: (85-I) OP a.k.a. Crimson Cushion or Red Ponderosa Very old productive variety. Fruits are slightly ribbed, and can easily average 1#. Definitely a candidate for a sturdy tower! Introduced in 1892.

Goldie: (90-I) OP Deep orange beefsteak fruits with red streaking on the bottom averaging 16-20 oz. From the 1870s. Goldie can be cosmetically variable, but its sweet flavor and firm juicy texture make this a tomato even doubters will love!

Italian Sweet Red Beefsteak: Large and luscious red beefsteak tomatoes grow on tall, potato-leaved plants. We got the stock seed for this variety from a 3 lb. tomato we bought at a farmer's market. The fruit was incredibly sweet and juicy, full of old-fashioned tomato flavor. Indeterminate. 85 days.

Nepal - Himalayan Mountains Beef" (78-I) OP Originally from the Himalayan Mountains. Large deep-red fruits average 12 oz. This old variety will bear well even in cool weather.

Paul Robeson: (black!) (74-I) OP This Russian tomato was named after the vocalist Paul Robeson. Although trained in the USA, his fame spread mainly in Europe and the Soviet Union. The flesh is firm, sweet, juicy, and a rich mahogany brown!

Tennessee Sweet: (80-I) OP Beautiful deep pink, slightly flattened beefsteak. The skin is very tender, and the old-fashioned flavor has an extra hint of sweetness. This is a "manageable indeterminate" - I

Yellow Brandywine: (78-I) OP Deep yellow-orange large fruits can be irregular one year and smooth the next. Their flavor and smooth texture are exquisite! Potato leaf plant.
Cherry Tomato Seedlings
Menu Group: Plants and Seeds - Section: Vegetable Starts - Category:
Tomatoes - Cherry

Vendor: Whitehill Farm

Amy's Sugar Gem: (mid-I) OP What a find! I admit it, I grew it at first reluctantly, because of the name... but it's a keeper! Large for a cherry, 1" to 1 ½", the bright red fruits have great flavor. And I found that they dry as well as, or better than, Princepe Borghese.

Chocolate Pear (70-I) OP: What a treat, both for the eyes and the palate. Chocolate Pear has the rich flavor that is typical of dark tomatoes. Once the plant starts ripening fruits there will be a long harvest. Little pears are a dark red overlaid with green and brown.

Coyote: (65-I) OP Creamy white to pale yellow 1/2" fruits are sweet and have an extra fruity flavor with a fascinating second layer of sweetness. Large and prolific plants can have, according to my dear friend Martha, "real estate issues"! Common Ground Fair Blue Ribbon in 2008 and 2009!

Gardener's Delight: (65-I) OP a.k.a. Sugar Lump This bright red, crack-resistant, sweet cherry yields 3/4-1" fruits that come in clusters of 6-12 right till frost. Common Ground Fair Blue Ribbon for us in 2008!

Green Grape: (70-D) OP One of our favorites. Large cherries, about 1 1/2 bites, are a bright green with dusty yellow shoulders and positively explode with flavor. Bred the old-fashioned way by Tom Wagner, who also developed Green Zebra. Common Ground Fair Blue Ribbon winner for us in 2006!

Jelly Bean Grape Hybrid: (65-I) Tiny little fruits, like their namesake, come in clusters of 15 or more. Firm fruits are very sweet. Perfect for snacking right in the garden.

Matt's Wild: (60-I) OP Incredibly high sugar content gives this tiny bright red cherry tomato a wallop of flavor! From the Hidalgo region in Mexico, where they are found growing wild. Self seeds! Common Ground Fair Blue Ribbon for us in 2008!

Rosalita Pink Grape: (65-I) OP An exciting "new" pink grape tomato. About 1" with ointed ends. Sweeter than many of the red grapes and wonderful for munching right out in the garden.

Thai Pink Cherry: (mid) OP Brilliant pink grape tomatoes that average 1 oz... big for a cherry, has a great sweet flavor. From Thailand, the "Land of Smiles".
Crab
Menu Group: Food - Section: Fish - Category:
Crab

Vendor: Cantrell Seafood

Fresh hand pick Maine Crabmeat (8oz.)

Frozen Crab Cakes 4 to a pack (approx 8oz)
Fresh Haddock
Menu Group: Food - Section: Fish - Category:
Haddock

Vendor: Cantrell Seafood

Fresh haddock fillet, caught of the Maine coast, 2-3 fillets to a pound.
Lobster
Menu Group: Food - Section: Fish - Category:
Lobster

Vendor: Cantrell Seafood

Fresh hand picked Lobster Meat 1lb.

Live Maine hard shell lobsters, Maine caught