Greetings, Local Food Lovers!
Place your order from
Western Maine Market
today or by 6:00 A.M. tomorrow morning for pick-up or delivery this Friday or Saturday.
The details about the new & returning products listed here were lost due to a website or connection glitch in the process of assembling this newsletter, but you can see all the details about specific products available by clicking the "View All Details" box at upper left on any of our product pages or by clicking the item number to the left of an inventory listing.
New and Returning Products

Fresh Parsley
Menu Group: Food
Section: Herbs
Fresh Basil
Menu Group: Food
Section: Herbs
Fresh Dill
Menu Group: Food
Section: Herbs
Cabbage
Menu Group: Food
Section: Vegetables
Kale
Menu Group: Food
Section: Vegetables
Colorful mix of carrots
Menu Group: Food
Section: Vegetables
Tatsoi
Menu Group: Food
Section: Vegetables
Rainbow Chard
Menu Group: Food
Section: Vegetables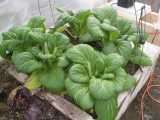 Bok Choy
Menu Group: Food
Section: Vegetables
Beets - mix
Menu Group: Food
Section: Vegetables
Purple Kohlrabi - small
Menu Group: Food
Section: Vegetables
Large Leeks
Menu Group: Food
Section: Vegetables
Large Yellow Onion
Menu Group: Food
Section: Vegetables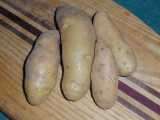 Potatoes
Menu Group: Food
Section: Vegetables
Baby Pam - Pie Pumpkins
Menu Group: Food
Section: Vegetables
Butternut Squash
Menu Group: Food
Section: Vegetables
Sweet Potatoes
Menu Group: Food
Section: Vegetables
Tomatillos
Menu Group: Food
Section: Vegetables
Tomatoes
Menu Group: Food
Section: Vegetables