Happy Thanksgiving, Local food lovers!
Place your order from
Western Maine Market
TODAY or by 6:00 A.M. tomorrow morning for pick-up or delivery this WEDNESDAY.
Please note that this week, both Western Maine Market and the Grange market in Farmington will be operating on a special Thanksgiving schedule. The Grange market will be held Wednesday the 23rd instead of Saturday the 26th. Hours will be as usual, 10 am to 1 pm.
For Western Maine Market, order pick-up and delivery will be on Wednesday the 23rd, not on the Friday or Saturday following Thanksgiving. We will be able to deliver to Rangeley this Wednesday.
Those of you picking up in Farmington this week can choose to pick up at the Grange market 11am to 1pm or self-service at the Better Living Center 2-5 pm.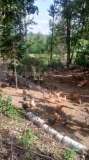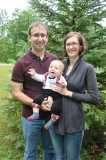 New Vendor!
Cedar Knoll Farm

We have always wanted to have a farm. We started out with 15 chickens in 2013 and now have just around 100! They have a few thousand feet outdoor run. We can't allow them to completely free range with so many fox around. So far the only predator we have had get in was a bob cat. We hope to one day have a full fledged farm. Cows, pigs and horses. We are starting small (kinda), and hoping to achieve the full on farm in five years or so.
We have Eggs!
New and Returning Products

Focaccia Bread with Kalamata Olives, Onions & Rosemary
Menu Group: Food
Section: Baked Goods

Vendor: King & I Angus

Caramelized onions, kalamata olives, and rosemary covering a nine inch round focaccia bread. This one is a bit more salty than the tomato or sweet pepper, wonderful before dinner , or with a light pasta dish.
This can be enjoyed cold or put in the oven at 325 for a few minutes to make it warm and just a bit crispy, yum
Eggs
Menu Group: Food
Section: Eggs

From Cedar Knoll Farm
Medium to Large Size

From Whitehill Farm
Our Happy Hens make beautiful eggs ...just right for egg salad and deviled eggs for family cookouts! The girls are molting, a fall thing! Still some beautiful eggs ...all shades of brown and some green/blue ones for good measure! There are even a few pullet eggs! Our hens are rotationally grazed all spring and summer ...new grass every 10 days plus all the kitchen scraps they want every day. Happy hens!
Wild Maine blueberries, frozen
Menu Group: Food
Section: Fruits and Berries

Vendor: Blue Sky Produce

Delicious wild Maine blueberries grown by Rockdale Farms in Jonesport Maine
Beautiful Golden PEACH Jam!
Menu Group: Food
Section: Preserved Foods
Category: Jams Jellies Butters & Spreads

Vendor: Whitehill Farm

Golden peaches transformed into a delicious jam. Locally grown peaches lavingly canned here at Whitehill Farm!
Mustard Greens
Menu Group: Food
Section: Vegetables

Vendor: Rasmussen Farm

mixed colors, mostly purple and red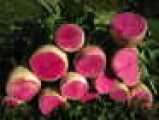 Radishes
Menu Group: Food
Section: Vegetables

Vendor: Rasmussen Farm

Daikon: long, white, cylindrical radishes, used frequently in Asian cooking

Watermelon (pictured): Lovely, large radishes with pink interiors, mostly green and white exteriors. They can grow to nearly 3" around and 4" long.