Greetings, Local Food lovers!
Place your order from
Western Maine Market
today or by 6:00 A.M. tomorrow morning for pick-up or deliver this Friday or Saturday.
Happy International Women's Day

Whether you are out on strike today for "A Day Without a Woman" or going about business as usual, paying close attention to politics or trying to ignore them, we wish you all well. On this and every day of the year, we salute and appreciate all of the women who work to make and keep our communities strong.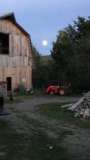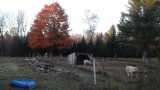 New Vendor
Sillanpaa Family Farm
We are very pleased to be offering fresh, locally-raised pork cuts for 2017.

We love being farmers! And we love eating good food with our family. So it only stands to reason we grow our own food.
It's a wonderful feeling to sit down with your family and know that you had a hand in making everything on your plate wonderful, right down to the garlic :)

If you can't raise your own food, the next best thing is to get it from farmers you know & trust right in your own neighborhood. That way you can make sure your family has wonderful food, have the peace of mind of knowing where that food comes from, the satisfaction of being an integral part of your community and the knowledge that you are keeping a tradition alive.

We raise heritage breed Hereford and Hereford-cross pigs for amazing flavor and texture. All of our pigs are born right here on the farm & lead happy piggy lives playing outside with their brothers and sisters. We feed them high-quality grain and all the extra goodies from our gardens, plus anything they can root up themselves.

We work with a great USDA butcher and all meat is vacuum sealed & flash frozen.

Thank you for eating locally & supporting small farms!
Lots of different cuts available
We aim to keep a good selection of sizes available on the order form. If you would like something bigger or smaller than you see listed, or a larger quantity, please drop us a note. Be happy to accommodate if we can.
Coming Soon ..??
Give us some feedback, please! We'd love to know what we have done right, or what we should do better.
Also: What interest level is there for Nitrate-Free smoked meat?
And: What about Chicken? Raised outside, with love :) GMO-free stock, fed whole grain wheat, oats and barley.
Thumbprint Jam cookies
Menu Group: Food
Section: Baked Goods

Vendor: Beehive Bakery

cookies are made with a variety of our own jams, King Arthur unbleached flour, sugar, salt, baking powder, butter
Garlic Bagels
Menu Group: Food
Section: Baked Goods

Vendor: Beehive Bakery

Made with Garlic both inside and out, this is our second best selling bagel. Flour, yeast, sourdough starter, honey, spring water, olive oil. No dairy or eggs used.
Bread
Menu Group: Food
Section: Baked Goods

Vendor: Beehive Bakery

Sourdough White: Homemade sourdough starter, olive oil, salt, honey, yeast and King Arthur unbleached all purpose flour. water

Whole wheat/ millet sour dough: my sourdough starter, light whole wheat flour, water, olive oil, salt, honey, yeast and millet seeds.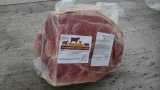 Pork
Menu Group: Food
Section: Meat

Vendor: Sillanpaa Family Farm

Bone-in Pork Chops, 3/4" thick, 2 per pkg, generally

Smoked Ham Butt, Bone-in (pictured)
Sour cherry jam
Menu Group: Food
Section: Preserved Foods

Vendor: Beehive Bakery

a favorite. made with sour cherries, tart. good at breakfast with a muffin.