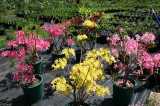 Greetings, Local Food Lovers!
Place your order from
Western Maine Market
today or by 6:00 A.M. tomorrow morning for pick-up or delivery this Friday or Saturday.

Upcoming Events

LILAC FESTIVAL at Sandy River Gardens this weekend (photo at right). Saturday and Sunday, 9 am to 5 pm, 133 Number 6 Rd in Phillips. 639-4302. Over 40 varieties of lilacs, fruit trees, perennials, blueberry & raspberry plants, roses, day lilies, peonies, flowering shrubs. Complimentary refreshments and perennial for attending. Narrow Gauge String Band playing Saturday.

RANGELEY AREA FARMERS' MARKET Opening day next Tuesday the 6th of June. The market is held Tuesdays 11am-2pm, Intersection of Route 4 and South Shore Drive, Sandy River Plantation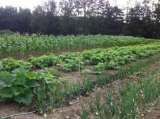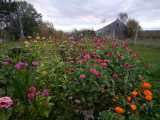 New Vendor
Town Line Family Farm
Offerings
Lettuce, Arugula, Spinach, Beet greens, Parsley
New and Returning Products

Plain English Crumpet
Menu Group: Food
Section: Baked Goods

Vendor: Beehive Bakery

Made by my British husband in the Beehive kitchen. He uses an English Crumpet recipe. Baked as you would an English muffin over here.
Parsley
Menu Group: Food
Section: Herbs

Vendor: Town Line Family Farm
homemade vanilla extract
Menu Group: Food
Section: Salt and Spices

Vendor: Beehive Bakery

A fresh new batch just made! Madagascar Vanilla Bean, Swedish Vodka, and brewed in tall cupboards for months to bring you the best, deepest flavor.
Arugula
Menu Group: Food
Section: Vegetables

Vendor: Town Line Family Farm
Beet Greens
Menu Group: Food
Section: Vegetables

Vendor: Town Line Family Farm
Lettuce
Menu Group: Food
Section: Vegetables

From Porter Hill Farm

Loose leaf /small heads; Spring has sprung in our greenhouse! Glad to offer fresh greens

From Town Line Family Farm

Mixed Lettuce
Spinach
Menu Group: Food
Section: Vegetables

Vendor: Town Line Family Farm
Seedlings
Menu Group: Plants and Seeds

Vendor: Rasmussen Farm

Broccoli, Limba: Fedco calls it "a good home-garden variety with medium beads, good flavor and texture, slow to bolt and decent production of side shoots" 8" heads.

Brussels Sprouts: Gustus

Cabbage
Golden Acre: Early green cabbage averaging 3-5 pounds. 62 days to maturity.
Super Red 80: 3-5 lb heads that resist splitting, 80 days

Celery: Conventional celery is high in the "dirty dozen" list of produce most heavily contaminated with pesticides. Grow your own to be sure you're getting yours pesticide free! An added bonus of growing your own celery: you can cut off stalks as you need them instead of having to harvest the whole head at once. Ventura is the default variety, Redventure seedlings with red stems are also available.

Onions, New York Early: Mild yellow onions that average 2 1/2 - 3 1/2" and store until early spring. 98 days to maturity.

Tomatoes, Cherry:
Dr. Carolyn: 1" yellow cherry tomatoes, very productive. 75 days to maturity.
Green Doctors Frosted: Largish, oval green cherry tomatoes that mature to a golden blush. Very productive. 81 days to maturity.
Red Pearl grape tomatoes, meaty and nearly seedless.

Tomatoes, Paste,
Bellstar: 4 oz. round paste tomatoes. They taste good in salads.
Casady's Folly: 1-2 oz striped plum tomatoes