Greetings, Local Food Lovers!
Place your order from
Western Maine Market
today or by 6:00 A.M. tomorrow morning for pick-up or delivery this Friday or Saturday.

Farmers' Markets Continue!


Rangeley's Tuesday market, 11-2 at the intersection of Route 4 and South Shore Drive, will continue for at least one more week and probably through Tuesday the 17th, barring extreme weather.
Both of Farmington's outdoor markets, Fridays 9-2 on Front St across from the Better Living Center and Saturdays 9-noon on Main St in the Courthouse parking lot, continue through the month of October. Starting Saturday the 4th of November,
Farmington's winter market will open in the Grange Hall in West Farmington.
And of course Western Maine Market continues to operate year-round.
New and Returning Products

Fresh Dill
Menu Group: Food
Section: Herbs

Vendor: Porter Hill Farm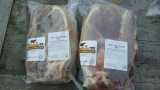 Pork
Menu Group: Food
Section: Meat

Vendor: Sillanpaa Family Farm

Pork Butt Roast, bone-in
Pork Rib Roast, bone-in
Shoulder Roast, Bone-in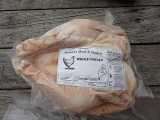 Whole chicken
Menu Group: Food
Section: Poultry

Vendor: Sillanpaa Family Farm

Pasture Raised, No additives, No Hormones, No antibiotics, Well balanced diet. Freedom Ranger birds. Raised outside with lots of great chicken grub. Nothing added but sun, water, and good food. Whole bird, no giblets, vacuum sealed and frozen.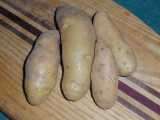 Potatoes
Menu Group: Food
Section: Vegetables

Vendor: Porter Hill Farm

Banana Fingerling Potatoes: Our favorite for baking since tend to be long and thin. Yellow flesh.

Small potatoes: Mix of small German Butterball and Nicola, These small potatoes bake up quickly, or can be boiled. Yellow skin and flesh.
Cabbage
Menu Group: Food
Section: Vegetables

Vendor: Porter Hill Farm

Green Bartolo: These dense green cabbage are excellent keepers, and are excellent for slaw, kraut, in stir fries or soups, or boiled for an old fashioned New England dinner. Medium avg 4.5 lbs. Large avg 6.5 lbs

Red: These large deep purple-red heads are a work of art when sliced open, and equally appealing in slaw, soups, stir-fries, salads. Medium Avg 6.5 lbs

A 1/2 section averages 3 lbs and should be used within a few weeks - keeps well, but cut surface discolors.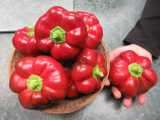 Pimiento Peppers
Menu Group: Food
Section: Vegetables

Vendor: Whitehill Farm

Italian Pimentos! Thick, sweet, and juicy flesh! Perfect for salads! Fabulous pimento peppers, seed collected at Aia del Tufo Agriturismo, Tuscany, Italy! We enjoy these fresh for salads, and in all our sauces and soups.
Decorative Gourds
Menu Group: Food
Section: Vegetables

Vendor: Porter Hill Farm

A four pack of mix of decorative gourds for Halloween - small white "pumpkins" and small orange "pumpkins" ; two of each, different sizes
Bodacious corn
Menu Group: Food
Section: Vegetables

Vendor: Rasmussen Farm

Bodacious yellow sweet corn is one of our favorites. Smallish ears, nice & sweet. Our corn is always picked just before we head to market, to get it to you as fresh as possible, since the sugar in sweet corn starts converting to starch as soon as it is picked. The sooner you eat it, the sweeter it will be. Since we use no chemicals to deter pests, we can't guarantee that a little critter hasn't taken up residence, but the sweetness of the corn is worth the occasional unpleasant surprise.

Corn is a heavy feeder, meaning the plants require a lot of soil fertility, which we did not provide this year. Some of the ears are well filled out, but some have full kernels for only half or three quarters of the length of the cob. Many ears are on the small side compared to the big beauties found elsewhere. But the flavor is divine.

If you're as frugal as we are, after you enjoy eating the corn kernels, the husks can be dried to make tamales, and the cobs can be dried to use as excellent kindling.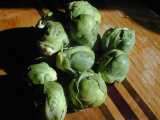 Fall Brussels Sprouts
Menu Group: Food
Section: Vegetables

Vendor: Porter Hill Farm

Always better after a frost, and we've been frosted! Enjoy these tender morsels steamed, boiled, roasted, or as you please! They are of the cabbage family and will keep well in your refrigerator. They may also be blanched and frozen.