Greetings, Local Food lovers!
Place your order from
Western Maine Market
today or tomorrow morning for pick-up or delivery this Saturday.
.
Snow Date - Saturday the 8th for order delivery
Due to the coming snow storm, we will not offer Friday pick-up or delivery this week. Instead, we will offer pick-up Saturday at the Grange market and at our other usual locations on Saturday rather than Friday. Our usual delivery route will move to Saturday as well.
Rangeley delivery is still to be determined. We may be able to deliver to Rangeley Saturday or early next week, but this is still uncertain. Contact Deborah at
[email protected]
or 860-0703 for updates.
.
Saturday Market at the Grange is happening this week.
It is now scheduled for the 2nd & 4th Saturdays of the month.
Thanks to popular demand, the Farmington Grange has decided to keep the Saturday winter farmers' market open foe the second and fourth Saturdays of the month for the remainder of the winter rather than closing it entirely. If you are among those who consider it important for the farmers' market to continue through the winter, please do your part to make it happen by showing up. We have several vendors, including a couple of new ones, and a wide range of products.
New and Returning Products

Gift Certificates
Menu Group: Extra
Section: Gift Certificates
Vendor: Martin Woods Farm
Good for any Martin Woods Farm product or for Equestrian Services (such as riding lesson, trail rides, etc.)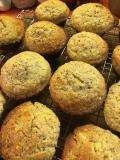 Double Delicious Corn Muffins!
Menu Group: Food
Section: Baked Goods
Vendor: Whitehill Farm
Sweet, moist, chewy, perfect for any meal! Delicious, but simple! Made with Cream Corn - made from scratch with local sweet corn and cream - and our own Certified Organic Corn Meal. Great for any meal.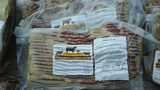 Pork
Menu Group: Food
Section: Meat
Vendor: Sillanpaa Family Farm
Nitrite-Free Slab Bacon!!
Smoked Bacon, thick sliced (pictured)

Nitrate-Free Ham Steaks!! Ingredients: Pork, Salt, Brown Sugar, Water...That's it! And it is good

Sausage
Breakfast, 1# package
Breakfast Links! Our sausage made into links, 6 per pkg. A family favorite!!
Hot, 1# package
MAPLE Links! Our sausage made into links, 6 per pkg. Made with Real Maine Maple Syrup
Sweet, 1# package
Jam & Jelly
Menu Group: Food
Section: Preserved Foods
Vendor: Martin Woods Farm
Green tomato marmalade (with orange and lemon too)
Hot Pepper jelly (not too hot)
Low sugar peach jam (from our peach trees)
Limelight dry beans, similar to baby limas
Menu Group: Food
Section: Vegetables
Vendor: Rasmussen Farm
Flat white beans, similar in appearance and taste to baby limas, but sweeter and with a buttery texture.