Wishing you all a Healthy, Happy, and Safe Equinox, Local Food lovers!
Spring officially begins tomorrow! So there's one bright spot in these trying times.
Place your order from
Western Maine Market
today or by 6:00 A.M. tomorrow morning for pick-up or deliver this Friday.
COVID-19 Response
We continue to operate - bringing local food to folks in Franklin County with some extra precautions.
We offer the safest available option to distribute local food to customers with as little human contact as possible--straight from the farm to our delivery person to your doorstep. We will do our very best to follow all recommendations regarding sanitation and social distancing.

We will be meeting vendors and customers outside the Better Living Center to put together and distribute orders.

As always, we offer FREE DELIVERY to a central location in Rangeley as well as to homes and businesses in downtown Farmington and along our delivery route from Farmington, up Rte. 4 or the Town Farm Rd. to Rte. 27, through New Vineyard to Kingfield, along Rtes 142 and 145 through Freeman and Strong, and Route 4 from Strong to Farmington. We can deliver beyond our regular route for a delivery fee of 50 cents per mile from the route.

YOU DO NOT NEED TO BE THERE WHEN WE DELIVER. Just leave your payment by the door (or pay in advance). We will ring the bell or knock, drop off your order, and walk away without face-to-face contact.


The Better Living Center is operating with reduced hours: 9am-4pm through Thursday, 9-3 on Friday.
Maine Maple Sunday events have been postponed.
The Grange market was not scheduled to be open this weekend.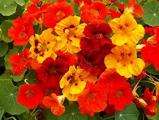 New and Returning Products

Seedling pre-orders
Vendor: Whitehill Farm
Pre-Order now or no later than Thursday the 2nd of April for seedlings from Whitehill Farm. Seedlings will be delivered at planting time. Whitehill Farm will NOT be selling seedlings at the Fedco Tree Sale this year.
See below for a list of available flower, herb, and vegetable seedlings.
Duck eggs
Menu Group: Food
Section: Eggs
Vendor: Martin Woods Farm
Ginger seconds
Menu Group: Food
Section: Herbs
Vendor: Rustic Roots Farm
Ginger seconds, smaller "fingers" available. Still very juicy on the inside and full of flavor, but has the typical skin like you would find on grocery store ginger.
Pork
Menu Group: Food
Section: Meat
Vendor: Sillanpaa Family Farm
Country Ribs, bone in, 1" thick and tender!
Ham Steaks, 1/2" slices of our smoked hams, Great on Grill!
Pork Shoulder Steaks, 3/4" thick, lovely marbling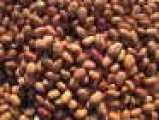 Dry beans
Menu Group: Food
Section: Vegetables
Vendor: Rasmussen Farm
King of the Early: Excellent for baked beans. Try this recipe for www.yankeemagazine.com/recipe/maple-baked-beans#_ [maple baked beans.]
Limelight: Flat white beans, similar in appearance and taste to baby limas, but sweeter and with a buttery texture.
Taylor Horticultural (pictured)
Frozen cauliflower florets
Menu Group: Food
Section: Vegetables
Vendor: Rasmussen Farm
Our homegrown cauliflower, blanched four minutes and frozen. Available white or mixed colors.
Lovegrown "Hempettes"
Menu Group: Personal Care
Section: Medicinal and Herbal
Vendor: LoveGrown
Made only with 100% certified hemp flowers by Maine Department of Agriculture, Conservation and Forestry and the Maine Organic Farmer and Gardener's Association (MOFGA).
Hand-harvested, hand-trimmed and hand-rolled by expert cannabis growers and connoisseurs.
Grown in Maine, Made in Maine.
Organic hemp flower herbal cigarettes - an alternative option to smoking tobacco! Rich in cannabidiol (CBD) and naturally-occurring terpenes and aromatic plant compounds.
Award-winning varietal (2nd place, High-95 Cannabis Cup 2018)
Zero 'psychotropic' effects - this herbal cigarette will not get you "high" because it is certified by Maine DACF as having less than 0.3% THC and tested to contain high levels of cannabidiol or CBD. Fruity and complex flavor and satisfaction in an herbal smoking stick.
Pre-Order seedlings from Whitehill Farm
for delivery at planting time!
Inventory Info Last Updated: 2020-03-18 10:42