Sell Online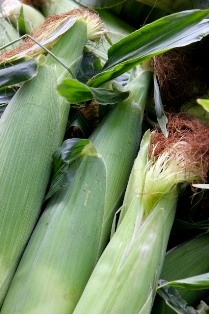 How it Works
Vendors upload their product to the website
Vendors link to a local market website
The local market website shows product for sale for any vendors linked to that market
Buyers place an order online for products in their local market
Vendors receive an email copy of all orders
The products ordered are gather at a common location prior to the distribution date. The method of gathering the products, either the vendors dropping them off or the market picking them up from the vendors is determined by each market in coordination with the vendors that participate in that market.
The buyers receive their product by either pick up or delivery, depending on what distribution options the market has established.
How Do I Sell Online
Register
Set Up a Vendor Account
Login
Click on "My Account"
Click on "Add New Vendor"
Add your basic vendor information
Click on "Save"
Add vendor Web Content
In the "Welcome" dropdown on the top right side of the page your vendor name will appear under Admin Vendors.
Click on your vendor name to link you to your Vendor Web Content management
Use the menus to manage your vendor web content
- Enter your vendor inventory
- Manage your vendor account information
- Manage your vendor website homepage
- Link to markets where you would like to sell your products