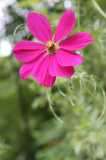 FEATURE INVENTORY Yellow Coreopsis
Item No: 1002
Menu Group: Plants
Section: Flowers Perennial
Description: Yellow Coreopsis
Vendor: Little Red Hen "Bakery" and More
Unit: each
Price: 7.00
Weight:
Loves full sun.
Will spread and can be divided in years to come.
FEATURE INVENTORY Honeybee Tincture
Item No: 1014
Menu Group: Personal Care
Section: Medicinal and Herbal
Description: Honeybee Tincture
Vendor: Little Red Hen "Bakery" and More
Unit: 2 oz
Price: 7.17
Weight:
FEATURE INVENTORY Chicken!
Item No: 3470
Menu Group: Food
Section: Poultry
Description: Chicken!
Vendor: Foxy's Truck Farm
Unit: lb
Price: 4.55
Weight: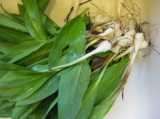 FEATURE INVENTORY Fresh Local
Item No: 5394
Menu Group: Food
Section: Fish
Description: Fresh Local
Vendor: Foxy's Truck Farm
Unit: lb
Price: 14.00
Weight:
Detail 1
Detail 2
Current Products Available Online
ARTISAN WORKS
SECTION
CATEGORY
DESCRIPTION
FARM
Clothing
Diapers
Little Red Hen "Bakery" and More
Clothing
Diapers
Type A
Little Red Hen "Bakery" and More
Clothing
Hats
Pink, Stripe, Red
Schmoe Sauce Production, Inc.
Clothing
Hats
Wool Hats
Little Red Hen "Bakery" and More
Clothing
T Shirts
Red Shirts 1
Little Red Hen "Bakery" and More
Floral and Decor
Dried Arrangements
test 2010 09 29
Forestville Grain Mill
Stationery
Cards
Test Cards
Forestville Grain Mill
Wool
Yarn
Red Wool Yarn
Little Red Hen "Bakery" and More
EXTRA
SECTION
CATEGORY
DESCRIPTION
FARM
Delivery Service
Flat Rate
Within Downtown Forestville
Forestville Grain Mill
FOOD
SECTION
CATEGORY
DESCRIPTION
FARM
Fish
Scallops
Fresh Local
Foxy's Truck Farm
Herbs
Chives
Little Red Hen "Bakery" and More
Poultry
Chicken
Chicken!
Foxy's Truck Farm
Poultry
Whole Chicken
Free Range - Organic
Little Red Hen "Bakery" and More
Sweet Stuff
Honey
Raw Honey
Little Red Hen "Bakery" and More
PERSONAL CARE
SECTION
CATEGORY
DESCRIPTION
FARM
Medicinal and Herbal
Tincture
Honeybee Tincture
Little Red Hen "Bakery" and More
PLANTS
SECTION
CATEGORY
DESCRIPTION
FARM
Fall Bulbs
Tulips
Yellow & White
Little Red Hen "Bakery" and More
Flowers Annual
Asters
Red
Forestville Grain Mill
Flowers Annual
Pansies
Joker Series
Little Red Hen "Bakery" and More
Flowers Perennial
Columbine
Red Red
Little Red Hen "Bakery" and More
Flowers Perennial
Coreopsis
Yellow Coreopsis
Little Red Hen "Bakery" and More
Shrubs Ornamental
Hydrangia
Pee Gee
Gentle Meadow Farm
Shrubs Ornamental
Hydrangia
Snowball
Little Red Hen "Bakery" and More
Trees Fruit
Pear
Pear Tree 3 Feet
Forestville Grain Mill
Vegetable Starts
Beans
Red Beans
Little Red Hen "Bakery" and More
Vegetable Starts
Cucumber
test cucmber
Forestville Grain Mill
Inventory Info Last Updated: 2012-01-28 22:38