About Harvest to Market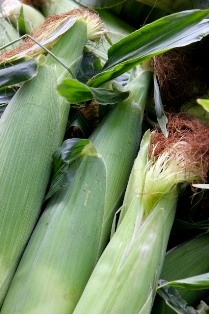 Our Vision
To empower every consumer, in every community, across America and the world to easily buy their "carrots" from their local farmer and foster all of the benefits that naturally flow from that:
More livable and healthier communities
Farmland conservation
stronger local economies
Resource conservation
Fresher, higher quality, and more sustainable and secure food sources
Our Mission
Our mission is to empower the local food movement through use of the World Wide Web and the Internet. We are striving to create a high-quality system which will:
Allow farmers and markets to promote themselves with editable web pages
Allow buyers and sellers to come together through the additional avenue of ecommerce
Facilitate the growth of local food relationships
How It Works
Visit a market
Find your market



A buyer can visit a market by going directly to that market's URL or searching for the market on the HTM homepage. A buyer can also search all markets for a particular product. The search results will link you to the market that carries the product.

The market order schedule and pick up or delivery options are shown at the top of the market home page. Click on the market Pick Up Options or Delivery Options for more information.

Learn about market location, hours, and products available
Online Ordering
Some markets offer online ordering
Register
Shop
Checkout
Pick up your products at the time and location indicated
The Process
Local farmers register and then list and maintain their online product inventory
Local farmers link their inventory to one or more existing online markets or organize a new online market
Each online market establishes an order schedule, a pick up time and place
Buyers order online from the list of products offered by the farmers that have linked to that market
When the order is placed the customer and farmer each receive an emailed copy of the order
Market farmers drop off ordered products at the established time and place
Buyers pick up their products at the established location
Buyers pay for their product at the pick up or when ordering using PayPal
Support Us
Please contact us if you are interested in supporting Harvest to Market by listing your business on one of the home pages of our website.
Send us your business name, contact person, address, phone, email and website.
Thank you for your support!