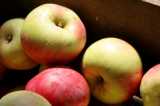 Welcome to Forestville
Welcome to Forestville is our Fairytale Farmers Market
see our sister market
where you can explore the ease of being a buyer in search of fresh food, a farmer listing your local produce or a market manager organizing an online market or farmstand. Go to
local food
for more information. Check out what we have!!
If you want to
subscribe
click here.
Market Location
Next to the town hall.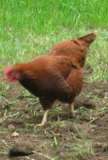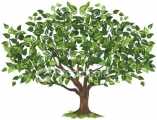 Feature Vendor
Little Red Hen "Bakery"
kkkkkkk Eggletina Red Hen rises early with the sun to bring you her fine breads, cakes and pastries. She uses only thefreshest ingredients grown locally in Forestville. Try her famous Blueberry Sunrise muffins to start your day. Her muffins will even bring sunshine to a cloudy day!
Living Loving and Learning Together
Eggletina Hen
22 Sunshine Lane
Forestville, New Hampshire 77777
Eggletina's products
Blueberry Sunrise

Scones-
Cranberry
Apple
Maple Walnut

Peach Pastry Roll
Carrot Cake/Cream Cheese Icing

These are the best!!!
The best in New Hampshire.
Visit Us At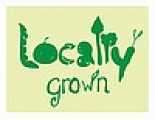 FEATURE INVENTORY Wool Hats
Item No: 1016
Menu Group: Artisan Works
Section: Clothing
Description: Wool Hats
Vendor: Little Red Hen "Bakery" and More
Unit: each
Price: 1.10
Weight: 4.00
Hats hats hats
More hats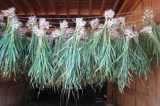 FEATURE INVENTORY
Item No: 2504
Menu Group: Food
Section: Herbs
Description:
Vendor: Little Red Hen "Bakery" and More
Unit: .2 oz
Price: 0.00
Weight:
Add lots of new info
and some more info
FEATURE INVENTORY Joker Series
Item No: 978
Menu Group: Plants
Section: Flowers Annual
Description: Joker Series
Vendor: Little Red Hen "Bakery" and More
Unit: each
Price: 2.50
Weight:
Purple with Orange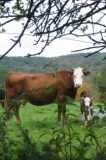 FEATURE INVENTORY Test Cards
Item No: 983
Menu Group: Artisan Works
Section: Stationery
Description: Test Cards
Vendor: Forestville Grain Mill
Unit:
Price: 0.77
Weight: 0.50
A
B
Current Distribution Options
PICK UP AT: Forestville St. and.
ORDER BY:
Thursday, November 17, 2011 - 4:00 PM
PICK UP DATE:
Friday, November 18, 2011, - All Day
Last Updated: 2011-11-15 19:55
Current Products Available Online
ARTISAN WORKS
SECTION
CATEGORY
DESCRIPTION
FARM
Clothing
Diapers
Little Red Hen "Bakery" and More
Clothing
Diapers
Little Red Hen "Bakery" and More
Clothing
Hats
Wool Hats
Little Red Hen "Bakery" and More
Clothing
T Shirts
Red Shirts 1
Little Red Hen "Bakery" and More
Floral and Decor
Dried Arrangements
test 2010 09 29
Forestville Grain Mill
Stationery
Cards
Test Cards
Forestville Grain Mill
Wool
Yarn
Red Wool Yarn
Little Red Hen "Bakery" and More
EXTRA
SECTION
CATEGORY
DESCRIPTION
FARM
Delivery Service
Flat Rate
Within Downtown Forestville
Forestville Grain Mill
FOOD
SECTION
CATEGORY
DESCRIPTION
FARM
Fish
Scallops
Fresh Local
Foxy's Truck Farm
Herbs
Chives
Little Red Hen "Bakery" and More
Poultry
Chicken
Chicken!
Foxy's Truck Farm
Poultry
Whole Chicken
Free Range - Organic
Little Red Hen "Bakery" and More
Sweet Stuff
Honey
Raw Honey
Little Red Hen "Bakery" and More
PERSONAL CARE
SECTION
CATEGORY
DESCRIPTION
FARM
Medicinal and Herbal
Tincture
Honeybee Tincture
Little Red Hen "Bakery" and More
PLANTS
SECTION
CATEGORY
DESCRIPTION
FARM
Fall Bulbs
Tulips
Yellow & White
Little Red Hen "Bakery" and More
Flowers Annual
Asters
Red
Forestville Grain Mill
Flowers Annual
Pansies
Joker Series
Little Red Hen "Bakery" and More
Flowers Perennial
Columbine
Red Red
Little Red Hen "Bakery" and More
Flowers Perennial
Coreopsis
Yellow Coreopsis
Little Red Hen "Bakery" and More
Shrubs Ornamental
Hydrangia
Pee Gee
Gentle Meadow Farm
Shrubs Ornamental
Hydrangia
Snowball
Little Red Hen "Bakery" and More
Trees Fruit
Pear
Pear Tree 3 Feet
Forestville Grain Mill
Vegetable Starts
Beans
Red Beans
Little Red Hen "Bakery" and More
Vegetable Starts
Cucumber
test cucmber
Forestville Grain Mill
Inventory Info Last Updated: 2012-01-24 10:58

Feature Sponsor
Crescent Moon Farm
A
B
C
D
E