Greetings, Local Food Lovers!
Place your order from
Western Maine Market
today or by 6:00 A.M. tomorrow morning for pick-up or delivery this Friday or Saturday.

Foothills Fest - Saturday
This new event will be held at the Farmington Fairgrounds this Saturday the 26th, 10 a.m. to 6 p.m. See
www.franklincountymaine.org/events/foothills-fest
for more info.
New and Returning Products

Ground beef, grass-fed
Menu Group: Food
Section: Meat

Vendor: Island Farm

Grass-fed beef- lean and full of Omega-3s
packages weigh slightly over a pound.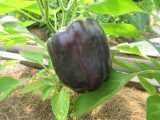 Peppers
Menu Group: Food
Section: Vegetables

Vendor: Whitehill Farm

Czech Black peppers! Shiny black but green on the inside...just like a jalapeño. These are just right for slicing into stir-fries or stuffing.

Midnight Dreams BLACK sweet bell pepper! (pictured) Each 6-8oz. Shiny black and green on the inside! Tasty and sweet, nice thick juicy walls.

Purple sweet pepper with Eastern European roots. Sweet and tasty. Unique and very tasty! Beautiful color and perfect for salads!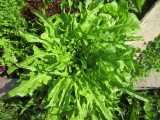 Lettuce
Menu Group: Food
Section: Vegetables

Vendor: Whitehill Farm

Beautiful and tender Oakleaf lettuce! (pictured)

Butterhead lettuce, green and tender, melt-in-your-mouth buttery texture!
Beans
Menu Group: Food
Section: Vegetables

From Island Farm

Green Beans: Jade beans- long , slender and dark green- picked young so they are nice and tender.


From Porter Hill Farm

Fresh Green Snap Beans

Fresh Yellow Snap Beans: Long, tender, tasty!
Colorful mix of carrots
Menu Group: Food
Section: Vegetables

Vendor: Porter Hill Farm

Mix of orange Nantes, Yellow, Purple Haze, and Rainbow. Full sized carrots. Grown naturally as is all our produce.
Tomatoes
Menu Group: Food
Section: Vegetables

From Porter Hill Farm

Heirloom Mix: Martha Washington medium sized, German Johnson large pink, and Rose de Berne another pink tomato, smaller and one of our favorites; Ruby Gold and Striped German both large, yellow with streaks of red = very good. Cherokee Purple with its dark color and rich flavor. Also Valencia, a lovely deep orange and very tasty tomato. And finally Green Zebra with it's unique looks and flavor. All naturally grown in our green houses.

Large, prime, slicing Tomatoes: Grown naturally in our green house. Perfect globes!

Medium Slicing Tomatoes: From our greenhouse. Mix of cosmetically perfect hybrid tomatoes and pink heirloom Rose de Berne and German Johnson.

SALE - Slicers for processing: Nice mix of tomatoes, ripe and ideal for processing, many of them heirlooms, all have cracks or blemishes - Rose de Berne, Ruby Gold, German Johnson and more.

Sun Peach Cherry Tomatoes: Better than Sun Gold? How could that be! Yes, as sweet with a slightly different tomato sweetness, and much less prone to splitting. Related to Sun Gold

Yellow Cherry Tomatoes - mix: More like candy than a tomato. A mix of Esterina, a round sweet light yellow cherry, and Nova, a darker yellow/orange grape cherry tomato.


From Rasmussen Farm

5# Heirloom Mix: Sample a range of colors, flavors, sizes, & shapes, all with the kind of great old heirloom tomato taste not found in store-bought tomatoes. Rarely blemish free beauties, but juicy and delicious!

Green (unripe) tomatoes: Fried green tomatoes, green tomato frittata, green tomato & Swiss chard gratin... find these recipes and more at http://topics.nytimes.com/topics/news/health/series/recipes_for_health/green_tomatoes/index.html please state any size preference in order note.

Paste tomatoes in quantity: A mix of meaty tomatoes for canning or sauce

Red cherry tomatoes: classic red cherry tomatoes, mixed sizes
Zucchini
Menu Group: Food
Section: Vegetables

Vendor: Whitehill Farm

Bread "on the hoof", just right for grating!