Greetings, Local Food lovers!
Place your order from
Western Maine Market
today or by 6:00 A.M. tomorrow morning for pick-up or deliver this Friday or Saturday.
If you lose power and/or internet access during the coming wind and snow storm but wish to place an order this week, call Deborah at 857-225-1199 and we can get an order in for you that way. We expect by Friday things will be cleared up and we will be able to deliver orders as usual.
Tomorrow is not only a snow day, it's also International Women's Day.
On this and every day of the year, we salute and appreciate all of the women who work to make and keep our communities strong.
Spring Forward!
Don't forget to set your clocks ahead an hour Saturday night.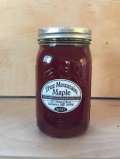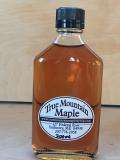 New Vendor

True Mountain Maple Syrup
Located in Industry Maine, we are family owned and operated. Wood-fired maple syrup packaged in glass (gallons, 1/2 gallons, quarts and flasks). Join us the last Sunday in March for an open house in the sugar house 10-4pm. If the maple syrup operation doesn't wow you, the architecture will!
Yes you can find us on Facebook!
or 207-778-2058
Www.TruemountainMaplesyrup.com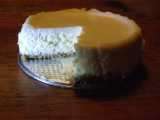 new and Returning Products

Cheesecake, Frozen
Menu Group: Food
Section: Baked Goods

Vendor: Rasmussen Farm

4" round. Perfect for two or three people. Creamy, delicious cheesecake made with cream cheese, sugar, eggs, lemon juice, vanilla, and salt. Topping: sour cream, sugar, and vanilla. Crust: graham crackers, butter.
To defrost, simply leave in the fridge for a few hours or at room temperature for an hour or two.
Eggs
Menu Group: Food
Section: Eggs

From Cedar Knoll Farm
Large eggs produced by our flock of Barred Rock hens!

From Whitehill Farm
Fresh and tasty, beautiful brown eggs. Our hens are enjoying goodies: veggie scraps - coming from the House and Garden Kitchens AND greens and sprouts that we grow for tham all winter! Fresh eggs are are a perfect portion of protein!
Cranberry relish
Menu Group: Food
Section: Prepared Foods

Vendor: Rasmussen Farm

A delicious, raw cranberry relish chock full of vitamin C! Made with organic Maine cranberries, local apples, clementines, and sugar.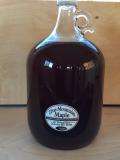 NEW! Maple syrup
Menu Group: Food
Section: Sweet Stuff

Vendor: True Mountain Maple Syrup

We package exclusively in glass for quantities less than 5 gallons.
Onions
Menu Group: Food
Section: Vegetables

Vendor: Whitehill Farm

Beautiful reds, bright pungent flavor, all different sizes. At least 1 lb per bag, Certified Organic

Yellow onions, all different sizes. Good Keepers. At least 1 lb/bag, Certified Organic.