GREETINGS, LOCAL FOOD LOVERS!
Place your order from
Western Maine Market
today or by 6 am tomorrow morning for pick-up or delivery this Friday or Saturday.

New and Returning Products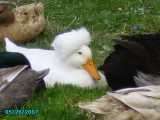 Eggs
Menu Group: Food

Vendor: Aloha Rainbow Farm

Aloha Rainbow Farm specializes in all natural, non-GMO, free range chicken and duck eggs.

Rainbow-colored chicken eggs - blue, cream, brown, green, and pink (approx. 1.5lbs / dozen).

Duck eggs
Whole wheat biscuits
Menu Group: Food
Section: Baked Goods

Vendor: Rasmussen Farm

made with whole wheat flour, organic whole milk, vegetable shortening, local eggs, baking powder, sugar, and sea salt
Chive infused White Wine Vinegar
Menu Group: Food
Section: Vinegars and Oils

Vendor: Whitehill Farm

Perfect for salad dressings and marinades! Chives Certified Organic by MOFGA.