Greetings, Local Food Lovers!
Place your order from
Western Maine Market
today or by 6:00 A.M. tomorrow morning for pick-up or delivery this Friday or Saturday.
Don't forget to vote next Tuesday!
Rangeley Market
Rangeley's Tuesday market is now open for the season. It's at the intersection of Route 4 and South Shore Drive, 11 a.m. to 2 p.m. each Tuesday.
For the summer season, WMM offers a second Rangeley order pick-up option. In addition to the Rangeley Friday meet-up with Ernie, there is a limited offer for picking up orders Tuesdays at the Rangeley market. Most of our vendors only deliver to Western Maine Market on Fridays, so orders still need to be placed by the usual 6 a.m. Thursday morning deadline for the following Tuesday. We can hold frozen, non-perishable, and not-highly-perishable items over the weekend. You can order fresh items, even after the official deadline, only from vendors who participate in the Rangeley market. For the moment that means just Beehive Bakery and Rasmussen Farm, but other WMM vendors will be joining the market line-up as the season gets into full-swing. Feel free to contact Deborah for more details at
[email protected]
or 857-225-1199.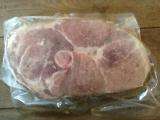 New and Returning Products

Pork
Menu Group: Food
Section: Meat

Vendor: Sillanpaa Family Farm

6" Griller Sausages-Sweet, 3 per pack. Fabulous on the BBQ!

Country Ribs, boneless, super thick and tender

Nitraite-Free Ham Steaks!! (pictured): Ingredients: Pork, Salt, Brown Sugar, Water...That's it! And it is good :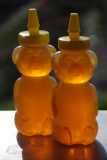 Honey pint
Menu Group: Food
Section: Sweet Stuff

Vendor: Stone Corner Farm

"Maine Wildflower" honey. Our honey is pure and unpasteurized. It is heated during the extraction process only enough to filter it. This preserves the floral essences and natural enzymes that make honey the healthful and great tasting product that it is. Please note that all honey will crystalize. This is a natural process and does NOT mean that the honey has "gone bad". You can simply spoon it out of the container or to re-liquify it simply put the container in a pot of warm water or in the microwave on a low setting. To preserve your natural Maine honey's flavor don't overheat.
Bok Choy
Menu Group: Food
Section: Vegetables

Vendor: Porter Hill Farm

Baby Bok Choy - Medium bunch: 2/3 lb. Very nice in stir fry. Fresh from our greenhouse. Grown without synthetic fertilizers or pesticides.

Large heads: A different variety from our Baby Bok Choi but similar and just as good.Good for kimchi or stir-fries." The stems can also be diced and used raw in salads like celery, and the greens cooked like kale. Fresh from our greenhouse. Grown without synthetic fertilizers or pesticides. 1 lb +

Light green loose heads - discount special: Cosmetic damage to leaves from flea beetles - Your assurance that organically grown!
Avg 3/4 lb.
Great in Stir Fries
Rainbow Chard - new, small leaves
Menu Group: Food
Section: Vegetables

Vendor: Porter Hill Farm
Kale
Menu Group: Food
Section: Vegetables

Vendor: Porter Hill Farm
Head of green lettuce
Menu Group: Food
Section: Vegetables

Vendor: Porter Hill Farm

Avg wt 1/2 lb Various types: Buttercrunch, Deer tongue, Speckled Amaish
Loose heads; Head may be accompanied by some loose leaves to make up full 1/3 lb wt.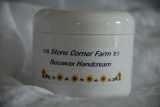 Beeswax Hand and Foot Creams
Menu Group: Personal Care

Vendor: Stone Corner Farm

Beeswax Aloe Handcream: A wonderful creamy cream with the added benefit of aloe.

Beeswax Handcream: This is a wonderful handcream that can be used anywhere on your body to help relieve "gardener hands" and the winter dry skin.

Peppermint beeswax foot cream: Treat those tired rough flip flop feet with peppermint beeswax foot cream! Made with our pure beeswax!
Vegetable Seedlings
Menu Group: Plants and Seeds

Vendor: Rasmussen Farm


Chard, Rainbow

Kale, Dinosaur (aka Lacinato or Tuscan Kale) High Mowing Seeds says "One of our most tender kale varieties; ideal for raw kale salads and soups. Leaves are very dark blue-green and heavily savoyed, sweetening with each frost. Also known as Dinosaur or Tuscan kale. Our strain has been improved by breeder Frank Morton of Wild Garden Seeds and is exceptionally large, vigorous and cold tolerant. "

Peppers, Cubanelle: a semi-sweet frying pepper. Pale green, ripening to red.

Tomatoes, Cherry
- -Dr. Carolyn: 1" yellow cherry tomatoes, very productive. 75 days to maturity.
- Sun Gold: An orange cherry tomato, one of the sweetest and most loved.

Tomatoes, Paste
- Bellstar: 4 oz. round paste tomatoes. They taste good in salads.
- Casady's Folly: 1-2 oz striped plum tomatoes
- San Marzano: Classic Italian paste tomato

Tomatoes, Slicing
- Early Latah: Nice and early slicing tomatoes
- Garden Peach: Fedco says: "Yellow fruits blush pink when ripe and have thin fuzzy skins somewhat like peaches, soft-skinned, juicy and very sweet. Light fruity taste is not what you'd expect in a tomato. Burpee in 1893 called it "delicate, melting in the mouth like a grape." For well over a century savvy gardeners have brought Peach's little 2–4 oz fruits indoors before frost to keep for several weeks. "
- Green Zebra: Beautiful and delicious green slicing tomatoes. You can tell when they're ripe both by feeling them and when they yellow slightly.
- Rutgers: Classic, smooth, round, red tomato, great for fresh eating or canning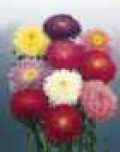 Flower seedlings
Menu Group: Plants and Seeds

Vendor: Rasmussen Farm

CHINA ASTERS
- Crego Mix: Fedco says " Bold ostrich-feather blooms hold well in wet or cold conditions. 2' plants with 4" flowers in violet, lavender, pink, rose and fuchsia. Maule in 1915 asserted that they 'surpass in size and beauty any other aster we have ever seen.' 'Pleasing, stately, handsome and vigorous,' concluded H.W. Buckbee in 1927."
- Princess Mix (pictured): Fedco says: "2–3" flowers on long wiry stems. The pompon blooms with deeply crested centers are richly colored in shades of purple, salmon, magenta, rose and lavender. These elegant cutflowers tend to be late bloomers. Unsurpassed in September."

PANSIES
- Blueberry Glow: Lovely and edible pale purple pansies with a splash of yellow. More of short-lived perennial than an annual.
- Brush Strokes: Large fragrant flowers in purple, pink, yellow and light blue striped with white and yellow strokes.
Curly parsley seedlings
Menu Group: Plants and Seeds
Section: Herb Seedlings

Vendor: Rasmussen Farm