Greetings, Local Food Lovers!
Last chance to order in advance of your Fourth of July celebrations!
Place your order from
Western Maine Market
today or by 6:00 A.M. tomorrow morning for pick-up or delivery this Friday or Saturday.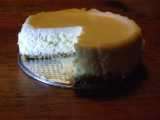 New and Returning Products

Cheesecake
Menu Group: Food
Section: Baked Goods

Vendor: Rasmussen Farm

Creamy, delicious cheesecake made with cream cheese, sugar, eggs, lemon juice, vanilla, and salt. Topping: sour cream, sugar, and vanilla. Crust: graham crackers, butter. Available in four sizes, from 10" down to individual snack-size.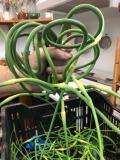 Garlic scapes
Menu Group: Food
Section: Vegetables

From Rasmussen Farm

Garlic scapes: a bunch or a single sample: Garlic scapes, the budding tips of garlic plants, are wonderful chopped with eggs or veggies, or check out this great garlic scape pesto recipe (with photo & more info about garlic scapes) at http://voices.washingtonpost.com/mighty-appetite/2006/06/my_friend_the_garlic_scape_1.html


From Whitehill Farm

Glorious Garlic Scapes! (pictured): Tender garlic scapes are perfect for stirfry, soups, and stews. We put some in the food processor with olive oil to make a great puree, for recipe starting or garlic bread! Mild garlic flavor.

Pea shoots
Menu Group: Food
Section: Vegetables

Vendor: Rasmussen Farm

Enjoy the taste of peas without the wait! Pea shoots are the leaves and tendrils of the young pea plant. An edible blossom or two may be included. They taste like peas, taste great raw or briefly cooked, in salads, stir fried or just with a bit of lemon juice.
Baby beet greens, mixed varieties
Menu Group: Food
Section: Vegetables

Vendor: Rasmussen Farm

Baby beet greens without beets. Mix of all green and red-veined leaves.

Small wildflower bouquet
Menu Group: Home and Garden
Section: Cut Flowers

Vendor: Rasmussen Farm

Daisies, Golden Marguerite, Buttercups, perhaps clover & pinks...whatever looks good on the morning of delivery.
Late Brassica Seedlings
Menu Group: Plants and Seeds

Vendor: Rasmussen Farm

Broccoli, Limba: Fedco calls it "a good home-garden variety with medium beads, good flavor and texture, slow to bolt and decent production of side shoots" 8" heads

Brussels Sprouts, Gustus

Cabbage, Super Red 80: 3-5 lb heads that resist splitting, 80 days