Greetings, Local Food Lovers!
Place your order from
Western Maine Market
today or by 6:00 A.M. tomorrow morning for pick-up or delivery this Friday or Saturday.

Farmers' Markets Continue!


Rangeley's Tuesday market, 11-2 at the intersection of Route 4 and South Shore Drive, will continue for at least one more week and probably through Tuesday the 16th, barring extreme weather.
Both of Farmington's outdoor markets, Fridays 9-12:30 on Front St across from the Better Living Center and Saturdays 9-noon on Main St in the Courthouse parking lot, continue through the month of October. Starting the first week of November, both outdoor markets will close for the season, Farmington's winter market will open in the Grange Hall in West Farmington Saturdays 10 a.m.-1 pm.
And of course Western Maine Market continues to operate year-round.
New and Returning Products

Sourdough Bagels
Menu Group: Food
Section: Baked Goods

Vendor: Beehive Bakery

Made with our own sourdough starter and King Arthur unbleached, unbromated flour. We use no milk products or eggs in any of our bagels. They are vegan. We use fresh gathered spring water from a mountain side near us.. Olive oil. Salt.. Yeast.. We use the Montreal style bagel recipe for all bagels we make. In this recipe we put our own honey in the boiling water bath and the bagels are in this bath before they go into the oven. Enjoy.

- Blueberry: Made with sourdough starter added to the dough, wild blueberries, boiled in fresh spring water from our local spring. Baked and off to you. We use the Montreal bagel recipe. Not New York.

- Poppy Seed

- Sourdough Plain
Cranberry relish
Menu Group: Food
Section: Prepared Foods

Vendor: Rasmussen Farm

It's called relish, but we like to eat it on its own as a salad or add it to our salad mix.
A delicious, raw cranberry relish chock full of vitamin C! Made with organic cranberries, local apples, clementines, and sugar. Not too sweet - we use half of the sugar called for in the original recipe - but you can always add extra sugar if you prefer it that way.
Jam
Menu Group: Food
Section: Preserved Foods

Vendor: Beehive Bakery

Autumn Berry: Autumn Berry has a unique sour/sweet flavor, thick-ish spread, good on toast and muffins or stirred into hot night teas. It is high in lycopines which help our immune system . We collect the berries in wild areas along field edges in late autumn.

Blackberry: made with blackberries, pectin, sugar and spring water.
3 Bean Salad
Menu Group: Food
Section: Preserved Foods

Vendor: Whitehill Farm

Sweet and tart traditional pickle: onions, celery, sweet peppers, green, yellow and kidney beans. Great for Thanksgiving.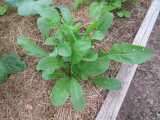 Arugula
Menu Group: Food
Section: Vegetables

Vendor: Whitehill Farm

Oh my! Big bunch of Italian arugula ...gorgeous and sweet as it's been touched by frost! Large stems, delicious and juicy!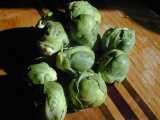 Brussels Sprouts
Menu Group: Food
Section: Vegetables

Vendor: Porter Hill Farm

Always better after a frost, and we've been frosted! Enjoy these tender morsels steamed, boiled, roasted, or as you please! They are of the cabbage family and will keep well in your refrigerator. They may also be blanched and frozen.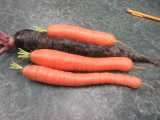 Carrots
Menu Group: Food
Section: Vegetables

From Porter Hill Farm

A Colorful mix of carrots: Mix of orange Nantes, Yellow, White, Purple Haze, and Rainbow which has different shades of yellow and orange. . Medium to full sized carrots. Grown naturally as is all our produce.


From Whitehill Farm

Crisp and crunchy golden orange carrots! (pictured) Just right for snacking, steaming, or soups and stews. Certified Organic. Beautiful crisp carrots. Package will have at least 2 pounds.

Enormous, tender, golden yellow and white crisp carrots! Our carrots are amazing this year, really big and still tender. The size is courtesy of our raised beds and uncompacted soil! Certified Organic by MOFGA.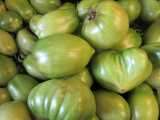 Green Tomatoes
Menu Group: Food
Section: Vegetables

Vendor: Whitehill Farm

For Fried Green Tomatoes or relish! Beautiful, in bulk for canning projects or Fried Green Tomatoes!