Greetings, Local Food Lovers!
Place your order from
Western Maine Market
today or by 6:00 A.M. tomorrow morning for pick-up or delivery this Friday or Saturday.
A reminder: Rangeley delivery in winter is weather-permitting, and this Friday looks a bit iffy.

Thanksgiving Schedule

This week we are operating on our usual schedule. Next week both Western Maine Market and Farmington's winter market at the Grange will have a special Thanksgiving schedule. The Grange market will be held Wednesday the 21st prior to Thanksgiving rather than Saturday the 24th. Market hours 10a.m. to 1 p.m. as usual.

Western Maine Market's newsletter will go out and we will be accepting orders next Monday the 19th. The ordering deadline will be 6:00 a.m. Tuesday morning. Deliveries will be made on Wednesday the 21st, with a choice of Farmington order pick-up at the Grange market 11 a.m. to 1 p.m. or at the Better Living Center 2-3 p.m.
New and Returning Products

Pork
Menu Group: Food
Section: Meat

Vendor: Sillanpaa Family Farm

Ground Pork

Pork Chops, Bone-in, 3/4" thick, 2 per pkg, generally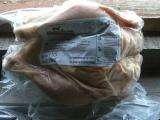 Whole Chicken
Menu Group: Food
Section: Poultry

Vendor: Sillanpaa Family Farm

2018 Whole Chicken, 3-4 # range, no giblets or neck. Freedom Ranger birds. Raised outside with lots of great chicken grub. Nothing added but sun, water, and good food. No Hormones, No Antibiotics. Processed at ME State inspected facility, vacuum sealed and frozen.
Butter-Crunch Lettuce
Menu Group: Food
Section: Vegetables

Vendor: Porter Hill Farm

Grown without synthetic fertilizers or pesticides.