Happy Equinox, Local Food lovers!
Spring is officially here!
Place your order from
Western Maine Market
today or by 6:00 A.M. tomorrow morning for pick-up or deliver this Friday or Saturday.
Maine Maple Sunday
This Sunday is Maine Maple Sunday, and our own True Mountain Maple will be participating. Learn more here: https://mainemapleproducers.com/maine-maple-sunday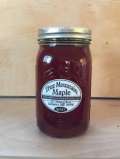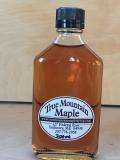 True Mountain Maple Syrup
Located in Industry Maine, we are family owned and operated. Wood-fired maple syrup packaged in glass (gallons, 1/2 gallons, quarts and flasks). Join us the last Sunday in March for an open house in the sugar house 10-4pm. If the maple syrup operation doesn't wow you, the architecture will!
Yes you can find us on Facebook!
or 207-778-2058
Www.
Truemountain
Maplesyrup.
com
New and Returning Products

Rosemary Olive Bread
Menu Group: Food
Section: Baked Goods

Vendor: Rasmussen Farm

We are now offering our rosemary olive bread in a new size, smaller than the previously offered large loaf, larger than the previous small loaf.
This bread is a long-time favorite at our home and with our dinner guests. Crusty free-form loaf shaped similar to a baguette. We start with a "sponge," similar to a sourdough starter, giving it a divine texture. Made with unbleached white flour, water, Kalamata olives, homegrown rosemary, yeast, and sea salt. Other shapes available on request.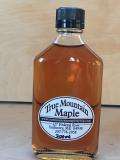 Maple syrup
Menu Group: Food
Section: Sweet Stuff

Vendor: True Mountain Maple Syrup

Available in various sizes, all in glass jars. The 200 ml hip flask pictured here is our most popular gift item, and it's cute too! We package exclusively in glass for quantities less than 5 gallons.