Greetings, Local Food Lovers!
Place your order from
Western Maine Market
today or by 6:00 A.M. tomorrow morning for pick-up or delivery this Friday or Saturday.
Farmers' Markets Continue!
The farmers' markets in Rangeley and Wilton have closed for the season; but both of Farmington's outdoor markets, Fridays 9-12:30 on Front St across from the Better Living Center and Saturdays 9-noon on Main St in the Courthouse parking lot, continue through the month of October. Starting the first week of November, both outdoor markets will close for the season, and Farmington's winter market will open in the Grange Hall in West Farmington Saturdays 10 a.m.-1 pm.
And of course Western Maine Market continues to operate year-round.
New and Returning Products

Tree Ripened Madison Peaches
Menu Group: Food
Section: Fruits and Berries
Vendor: Porter Hill Farm
Beautiful Madison Peaches. A late season peach; blemish free; ripe or will ripen nicley within a few days. Not to be missed.
While the supply lasts. Natually grown. No spray!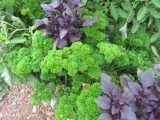 Curly Parsley
Menu Group: Food
Section: Herbs
Vendor: Whitehill Farm
Tidy bunch of tasty curly Parsley. Hardy against frost, tender and delicious!
Leeks
Menu Group: Food
Section: Vegetables
Vendor: Porter Hill Farm
Leeks - Large: No spray. Grown naturally.

Vendor: Whitehill Farm
Bunch of 3 large leeks, Certified Organic