Greetings, Local Food lovers!
Place your order from
Western Maine Market
today or by 6:00 A.M. tomorrow morning for pick-up or deliver this Friday.
There is no Grange market this weekend. It will next be open next Saturday the 14th of March.
Spring Forward!
Don't forget to set your clocks ahead an hour Saturday night.
New and Returning Products
Crusty Peasant Bread
Menu Group: Food
Section: Baked Goods
Vendor: Rasmussen Farm
Crusty free-form loaf, made from the same bread dough as our rosemary and Kalamata olive bread, but without those ingredients added. We start with a "sponge," similar to a sourdough starter, giving it a divine texture. Made simply with unbleached white flour, water, yeast, and sea salt. Can be made in a bread pan on request.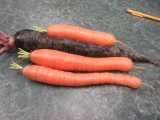 Orange carrots!
Menu Group: Food
Section: Vegetables
Vendor: Whitehill Farm
ORGANIC Crisp and crunchy golden orange carrots! Perfects for snacking, roasting, or soups. Certified Organic. Beautiful crisp carrots. Package will have at least 2 pounds.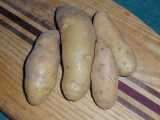 Banana Fingerling Potatoes
Menu Group: Food
Section: Vegetables
Vendor: Porter Hill Farm
Our favorite for baking since tend to be long and thin. Yellow flesh.