Happy Easter and Passover, Local Food lovers!
Place your order from
Western Maine Market
today or by 6:00 A.M. tomorrow morning for pick-up or delivery this Friday.
We intend to operate as usual this week but may be subject to some weather-related delays. Please bear with us as we are processing a much larger than usual volume of orders.
COVID-19 Precautions
For Farmington pick-up: We will be meeting vendors and customers OUTSIDE the Better Living Center. Please stay in your car while we place your order in the back. We are aiming to avoid all face-to-face contact for the time being.

For Kingfield pick-up: We will sanitize the cooler at 266 Main St and will leave hand-sanitizer there for your use. We are attempting to deliver Kingfield orders where possible to limit the number of people picking up at this self-service location.

For Deliveries: Please leave your payment by the door or pay in advance. We will ring the bell or knock, drop off your order, and walk away without face-to-face contact. Please wait for us to step away before coming out to get your order.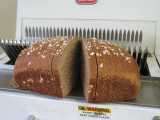 Bread
Menu Group: Food
Section: Baked Goods
Vendor: Marble Family Farms
Frozen Oatmeal Bread (pictured fresh): A traditional loaf of bread that is moist and has a wonderful chewy texture. It is perfect for a peanut butter and jelly sandwich to pack for lunch. This is a soft sandwich loaf that is already sliced. Enjoy the taste of homemade bread with the convenience of store bought. All of our breads are made with 100% whole wheat flour. Vegan.
Frozen Prairie Seed: Our Prairie Seed bread is chock-full of millet, sunflower seeds, flax, oats, poppy seeds, wheat berries and sesame seeds. The bread is then topped with a seed mix and baked to perfection. Made with our 100% whole wheat bread dough, now better then ever!!


Vendor: One Way Out Farm
Cinnamon Raisin Bread
Light Rye: this light rye bread is a buttermilk honey recipe (similar to a basic white bread) using rye flour
Oatmeal Molasses bread
White bread
Cinnamon Roll with icing
Menu Group: Food
Section: Baked Goods
Vendor: One Way Out Farm
Coffee cake
Menu Group: Food
Section: Baked Goods
Vendor: One Way Out Farm
this coffee cake is moist and dense having more of a pound cake texture than the typical coffee cake
Organic Green Tea, Mint, Raspberry, and Raspberry Leaf Blend
Menu Group: Food
Section: Coffee and Tea
Vendor: Whitehill Farm
A robust blend of green tea, raspberry leaf and mint. 1 oz.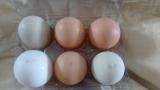 Eggs
Menu Group: Food
Section: Eggs
Vendor: Maine Homestead Project
(Pictured) 1 dozen rainbow eggs of multiple sizes. Pastured, fed an all organic, soy free diet. We raise multiple chicken breeds especially for their colorful eggs.

Vendor: Marble Family Farms
Fresh brown eggs from happy hens! One dozen large brown eggs.
Beef
Menu Group: Food
Section: Meat
Vendor: Martin Woods Farm
Marrow Bones
Short ribs
Lamb
Menu Group: Food
Section: Meat
Vendor: Sillanpaa Family Farm
Boneless Butterflied Leg of Lamb
Lamb Shoulder Roast, bone in
Pork
Menu Group: Food
Section: Meat
Vendor: Cedar Post Farm
Breakfast Sausage (bulk)
Ground Pork
Italian Hot Sausage

Vendor: Martin Woods Farm
Nitrate-free Bacon Ends

Vendor: Sillanpaa Family Farm
Pork Tenderloin, the whole beautiful thing :)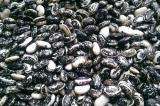 Dried Beans
Menu Group: Food
Section: Vegetables
Vendor: Whitehill Farm
(Pictured) Flagg, or Skunk bean. Beautiful black and white lima.

Ojo de Cabra, the Eye of the Goat! Tasty and tender soup, chili, or baking bean.
Traditional Iroquois/Seneca variety. Saved in New Hampshire and here in Maine.

Turkey Craw dry bean ...sweet, meaty, and buttery flavor. The Turkey Craw Bean has been designated by Slow Food as an outstandingly tasty, culturally important, and endangered heirloom from Virginia, North Carolina, and Tennessee, and is listed in their Ark of Taste as a way to invite everyone to take action to help protect it.

Yellow carrots
Menu Group: Food
Section: Vegetables
Vendor: Whitehill Farm
Sweet and tender yellow/gold carrots. A nice change from plain old orange! Available in three sizes
Lotion and Bar Soap
Menu Group: Personal Care
Section: Hand and Body
Vendor: Cedar Post Farm
Lotion - Lilac

Lotion & Bar Soap: 8 oz lotion with pump and 4 oz goat milk soap bar.
- Lilac
- Oatmeaal and Honey: Our oatmeal and honey soap is made with lots of Shea butter, and has oatmeal and honey added.
Lovegrown "Hempettes"
Menu Group: Personal Care
Section: Medicinal and Herbal
Category:
Hemp
(new category)
Vendor: LoveGrown
Made with 100% MOFGA-certified hemp flowers. Approved for sale to the general public by Maine Department of Agriculture, Conservation and Forestry.
Hand-harvested, hand-trimmed and hand-rolled by expert cannabis growers and connoisseurs.
Grown in Maine, Made in Maine.
Organic hemp flower herbal cigarettes - an alternative option to smoking tobacco! Rich in cannabidiol (CBD) and naturally-occurring terpenes and aromatic plant compounds.
Award-winning varietal (2nd place, High-95 Cannabis Cup 2018)
Zero 'psychotropic' effects - this herbal cigarette will not get you "high" yet the flavor and effects are quite pleasant. Certified by Maine DACF as having less than 0.3% THC. Third-party tested, containing high levels of cannabidiol or CBD. Fruity and complex flavor and satisfaction in an herbal smoking stick.
Liquid soap
Menu Group: Personal Care
Section: Soap
Vendor: Cedar Post Farm
Liquid soap, 8 oz bottle with pump.
- Citrus
- Rosemary and Lavender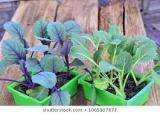 Seedling Pre-orders
Menu Group: Plants and Seeds
Section: Vegetable Starts
Vendor: Whitehill Farm
Broccoli, , mixed early and late season
Cabbage, full season mix, green and red
Eggplant Pingtung Long: (60) OP Tall and sturdy plants profit by staking. Beautiful 11" long lavender fruits are slender and tender. A chef pleaser.
Peppers - Hot, Anaheim Chili: (78) OP One of the most popular chili peppers. Fruits have medium to thick dark green flesh and ripen to bright red. Plants are tall and vigorous

Marigold
- Annual, Lemon Drop: small tidy plants topped with lemon yellow blooms. One of our favorite border plant AND a great companion in the vegetable garden
- Edible, Lemon or Tangerine Gem: Marigolds have feathery, fragrant foliage. The blossoms are clear orange or yellow, and have single petals. The blossoms are beautiful floating above the foliage in a border - and wonderful snipped into salad.