Greetings, local food lovers!
Place your order from
Western Maine Market
today for pick-up or delivery this Friday or Saturday.
Cedar Post Farm will have their meat, soaps, and lotions at the winter market in Farmington this Saturday, but will not be able to deliver through our online market this week. Catch them at 130 Quebec St. Saturday 10-1 or wait for their return to WMM next week.
.
New and Returning Products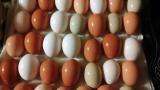 Multi sized and colored eggs
Menu Group: Food
Section: Eggs
Category: Chicken
Vendor: Maine Homestead Project
Our hens are fed organic and soy free feed and pasture. Once the snow sticks they return to their winter coop and are fed organic fodder until spring returns. They are a happy bunch and we do our best to keep them that way year round.
Aronia Berries
Menu Group: Food
Section: Fruits and Berries
Category: Other
Vendor: Whitehill Farm
Picked fresh on August 2nd and frozen for smoothies or pies! Aronia, also known as Chokeberry, is native to N. America and thrives in our area! The shrubs are decorative, sturdy, virtually disease free and not attractive to insect pests. The flavor of aronia is rich and robust and similar to the flavor of black currants. Makes a good addition to smoothies, and for jams, jellies, and pies (recipe included)!

Aronia is rich in antioxidants, matching or exceeding the medicinal value of elderberries. Historically Native Americans used aronia to fight infections. The black berries and their juice will stain so protecting surfaces is essential!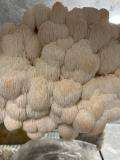 Mushrooms - freshly harvested
Menu Group: Food
Section: Mushrooms
Category: Mane
Vendor: E and M Farms
Freshly harvested, Container 5 1/4" x 5 3/8" x2 5/8"

Chestnut
(Pictured) Lions Mane
Maitake
Pioppino
Classic Grape Jelly
Menu Group: Food
Section: Preserved Foods
Category: Jams Jellies Butters & Spreads
Vendor: Whitehill Farm
Fresh and bright flavor! Concord grapes, grown right here in Farmington! Gorgeous blue/black/purple jelly, made with grapes, cane sugar, and fruit pectin.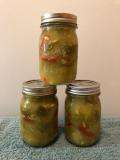 Sweet Mustard Pickles
Menu Group: Food
Section: Preserved Foods
Category: Pickles
Vendor: Whitehill Farm
A delightful alternative to sours. Sweet and tangy.
While searching for a good sour mustard pickle I found this delightful SWEET Mustard recipe ...definitely is NOT a sour! Sweet and tart and very satisfying. Made with our own Certified Organic cucumbers.
A Colorful mix of carrots
Menu Group: Food
Section: Vegetables
Category: Carrots
Vendor: Porter Hill Farm
You may get orange, white, and occasional yellow. Medium to full sized carrots. Grown naturally.
Potatoes
Menu Group: Food
Section: Vegetables
Category: Potatoes
Vendor: Porter Hill Farm
A mix of Nicola and German Butterball: Brown skinned with lovely yellow flesh. The Nicola has a smooth skin and is touted as having a low glycemic index for a potato. The German Butterball is similar but with a "netted skin". We have grown both, and they are often difficult to distinguish one from the other by appearance or taste. Great baked!

Banana Fingerlings - Grown naturally.
Small: Easily boiled or quickly baked. Try them in a rice cooker!
Extra large: Although large, they are long and thin, and bake more quickly than large, round and fat.