Happy April, local food lovers!
.
Place your order from
Western Maine Market
today for pick-up or delivery this Friday or Saturday.
.
New and Returning: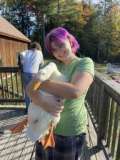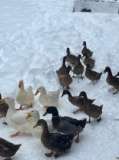 New Vendor
The Duck Egg Farm
The Duck Egg Farm sells fresh free range duck eggs in extra large and Jumbo from late March to late September. We let the girls take a break over the winter.

We started with 5 Khaki Campbells ducks in the Spring of 2021. We fell in love. In the fall we bought 5 more. In 2022, we incubated Khaki Campbell eggs and purchased Rouens, Silver Appleyards, and Pekins. The backyard flock of 27 ducks consists of 16 Khaki Campbell, 2 Silver Appleyard, 2 Pekins, and 1 Rouen hen. The resulting eggs are extra large and jumbo. The ducks free range during the day and sleep in the Quack Shack at night. They are fed Purina Duck Food. The ducks are friendly and entertaining. The ducks are cared for by Gary, Denise, and Katie.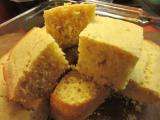 GLUTEN FREE! Sour Cream Corn Bread
Menu Group: Food
Section: Baked Goods
Category: Cake
.
Vendor: Whitehill Farm
.
Frozen to stay fresh! Gluten Free Corn Bread that is moist and delicious.
Free range duck eggs
Menu Group: Food
Section: Eggs
Category: Duck
.
Vendor: The Duck Egg Farm
.
Fresh free range duck eggs, Jumbo or Extra large
Organic Herb Blends
Menu Group: Food
Section: Herbs
Category: Herb Blends
.
Vendor: Whitehill Farm
.
ORGANIC! Earthshine Herbal Blend: A more complex and very versatile blend. Add to cream cheese for a delicious spread, to sour cream for a dip, or blend with butter to season baked potatoes or steamed vegetables. Salt free.

ORGANIC! Herbes de Provence: In recipes from the south of France this traditional herb blend is used as a complex flavor enhancer for fish, game, red meat, poultry and vegetables. Contains oregano, summer savory, thyme, lavender flowers, basil, rosemary, and sage. Salt free!

ORGANIC! Italian Bruschetta Herb & Spice Mix: A robust blend of garlic, basil, parsley and paprika that can be mixed with olive oil for dipping or bruschetta.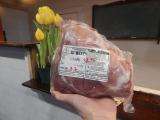 Lamb
Menu Group: Food
Section: Meat
Category: Lamb
.
Vendor: Depot Street Meats
.
Leg Roast: Pastured Lamb bone-in leg roast. Tender and flavorful. Rub with your favorite spices and roast for 1.5-2 hours.

Shoulder Roast: Bone in shoulder roast from our pastured lamb.
Love the garlic, rosemary and thyme in this recipe:
https://www.recipetineats.com/slow-roasted-rosemary-garlic-lamb-shoulder/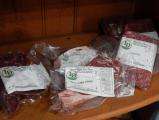 **Spring Beef Bundle**
Menu Group: Food
Section: Meat
Category: Beef
.
Vendor: Depot Street Meats
.
Welcome Spring!
3lbs Ground Beef, 1lb NY Strip Steaks and 1lb stewmeat from our Grass Fed and Finished Belted Galloway herd.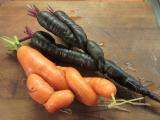 Carrots
Menu Group: Food
Section: Vegetables
Category: Carrots
.
Vendor: Whitehill Farm
.
ORGANIC Enormous, tender, White Satin crisp carrots! The sweetest of all! Our carrots are amazing this year, really big and still tender. The size is courtesy of our raised beds and uncompacted soil! Certified Organic by MOFGA.

(pictured) WHACKY Carrots! ORGANIC Crisp and crunchy golden orange carrots! Beautiful crisp orange carrots. But these are the WHACKY ones, with multiple legs or twisted embraces ...just like in a Misfits Box!
Package will have at least 2 ½ pounds. Certified Organic.