Zissen Pesach and Happy Easter, local food lovers!
.
Place your order from
Western Maine Market
today for pick-up or delivery this Friday or Saturday.
.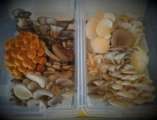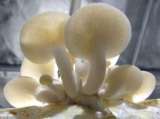 New Vendor
Hemlock Hill Farm
Welcome to our little slice of heaven! We are a 10-acre permaculture operation dedicated to building regenerative forest agriculture systems based on permanent perennial and woody forest crops. We design landscapes, build water harvesting systems, and grow good soil. We partner with biology to build resilient systems, grow food, and cultivate people.
http://HemlockHill.Farm
Interested in growing your own mushrooms? Contact us about joining one of our FREE on-farm cultivation workshops.
- Fresh & dried mushrooms
- Mushroom spawn
- Ready-to-fruit grow kits
- Fruit & nut tree seedlings
New and Returning Products

Free Ranged Chicken Eggs
Menu Group: Food
Section: Eggs
Category: Chicken
.
Vendor: Depot Street Meats
.
Eggs from our free ranged chickens. Un-sized, Un-graded, Multi-Colored--all delicious!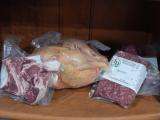 **Farm Box Sampler**
Menu Group: Food
Section: Meat
Category: Other
.
Vendor: Depot Street Meats
.
A selection of our farm raised meats!
1 Whole Chicken (4lb)
2lbs ground beef
0.5lb lamb chop
Rainbow Chard
Menu Group: Food
Section: Vegetables
Category: Greens Chard
.
Vendor: Porter Hill Farm
.
Naturally grown in our Greenhouse.
Young purple kale
Menu Group: Food
Section: Vegetables
Category: Kale
.
Vendor: Porter Hill Farm
.
Grown naturally in our greenhouse
Fresh, small leaf Spinach
Menu Group: Food
Section: Vegetables
Category: Spinach
.
Vendor: Porter Hill Farm
.
All grown naturally in our greenhouse