Today Is Friday, September 29, 2023
We're sorry, online ordering for this market is currently closed. You may view the products this market normally carries, but you will not be able to add items to your basket until the market reopens.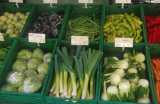 Now Officially Merged with Food Connects!
Please view inventory and place your orders at:
Food Connects - Monadnock Menus
...and remember to bookmark the new website!
---