Today Is Thursday, June 24, 2021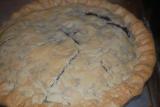 Come visit us at No View Farm & Bakery CSA
---
We are currently accepting TWO MORE Community Supported Agriculture Shares! Then we are full until someone drops out.. We are at 48 families! Our CSA Shares are from $100- $600. In exchange for your pre-purchase of a share we offer WHOLESALE PRICING on anything produced at No View Farm. For example your $100.00 CSA will get you a minimum of $115.00 in products that you choose..

No View Farm products are all made with all natural or organic ingredients. All vegetables and herbs we produce are grown by Organic Methods.

We currently have over 80 varieties of seedlings started and will have some seedlings available to purchase..

No pre-packed boxes. You use our shopping cart method to purchase only goods and products you will use!

Our Mission is to sustainably operate a local food focused horse farm model that provides educational opportunities while creating diverse local economies through collaborative, cooperative, community projects rooted in agriculture.
To Rent an ORGANIC GARDEN SPACE for 2018 growing season - See events and purchase a "ticket" for a space.. or see more information. Spaces are limited and only paid spaces will be held.
What you will find at the market

Our list will change weekly and seasonally...The Market will feature fresh local produce, eggs, breads and baked goods, local crafts, gifts, jewelry, pickles, maple and honey products, jellies and jams, natural Laundry Detergent and organic baby products.
For more information on how a cooperative market can benefit you... contact us! 364-6300
---