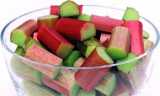 May 10: Spinach Update, Rhubarb, new Yogurt flavors!
Sorry folks, but we have one more week for Spinach, but a special delivery at the end of next week may be possible for large quantity.


Also Dutton has Rhubarb--there is an expensive per pound price up right now and a much less expensive per 20# case price will be up by this evening.


Gren Mountain Creamery has new yogurt flavors, 6oz Cherry and Pineapple and 32oz vanilla greek. They will be available to ship/deliver/pick-up beginning Monday 5/28. It will be produced the week before that, so orders should be received by CWD by EOD Tuesday 5/22.
Order on-line at
www.windhamfarmandfood.org
or call me by Next Monday Morning May 14 ,by 10am (...but remember to order Fresh Bread and Bagels by Saturday night!)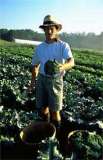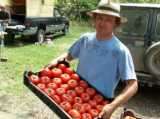 Feature Vendor
Old Athens Farm
The Old Athens Farm is a small family run NOFA certified organic farm in Westminster, Vermont. Since 1989 Michael Collins has been dedicated to growing the highest quality produce for the local market. Our produce can currently be found at many local stores and farm stands, as well as at the Brattleboro Area Farmer's Market and the Londonderry Farmer's Market. Our specialty has long been early season greenhouse crops. We have developed a reputation for producing the earliest tomatoes and cucumbers year after year. When customers say, "Those tomatoes taste like real tomatoes." I can proudly say that it is because they are real tomatoes, grown organically in rich dirt, tended with perfect care, and picked extremely ripe. Taste and freshness come first at the Old Athens Farm.
Write or phone us at:
Old Athens Farm CSA
463 Daigel Rd.
Putney Vt. 05346
(802) 722-9047
e-mail:
[email protected]
Coming Soon ...
Offerings
Coming Soon ...
More Information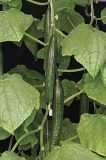 FEATURE INVENTORY Long Seedles European Greenhouse
Description: Long Seedles European Greenhouse
Vendor: Old Athens Farm
Unit: each
Price: 2.94
Weight: 0.75
PLEASE ORDER FOUR OR MORE! THANKS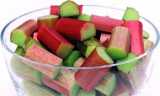 FEATURE INVENTORY Fresh large stems
Description: Fresh large stems
Vendor: Dutton Berry Farm
Unit: lb
Price: 3.47
Weight: 1.00
FEATURE INVENTORY Mixed Heads
Description: Mixed Heads
Vendor: Old Athens Farm
Unit: 12 ct.
Price: 21.17
Weight: 9.00

FEATURE INVENTORY Hakurei (white and sweet)
Description: Hakurei (white and sweet)
Vendor: Old Athens Farm
Unit: Bunch
Price: 1.75
Weight: 1.00
Bunches with greens, 5 to 15 per bunch/size depending. Good for slicing and eating raw.
FOOD
SECTION
CATEGORY
DESCRIPTION
FARM
Baked Goods
Bagels
2.5 oz. plain
Elm City Bagels & Deli
Baked Goods
Bagels
2.5 oz. poppy seed
Elm City Bagels & Deli
Baked Goods
Bagels
2.5 oz. sesame seed
Elm City Bagels & Deli
Baked Goods
Bagels
4.2 oz. cheddar spinach
Elm City Bagels & Deli
Baked Goods
Bagels
4.2 oz. cinnamon raisin
Elm City Bagels & Deli
Baked Goods
Bagels
4.2 oz. energy
Elm City Bagels & Deli
Baked Goods
Bagels
4.2 oz. parmesan pepper
Elm City Bagels & Deli
Baked Goods
Bagels
4.2 oz. rosemary
Elm City Bagels & Deli
Baked Goods
Bagels
4.2 oz. sunflower raisin
Elm City Bagels & Deli
Baked Goods
Bagels
4.2 oz. whole wheat
Elm City Bagels & Deli
Baked Goods
Granola
Back Roads Granola
Back Roads Granola
Baked Goods
Granola
Gluten Free Apricot Granola
True North Granola Company
Baked Goods
Granola
Gluten-free Ginger-Pineapple Granola
True North Granola Company
Baked Goods
Granola
Go Nuts Granola
True North Granola Company
Baked Goods
Granola
Granola Blues
True North Granola Company
Baked Goods
Granola
Wholly Granola
True North Granola Company
Baked Goods
Pies
Chicken Pot Pie
Just Pies
Baked Goods
Pies
Farmer's Pie
Just Pies
Baked Goods
Pies
Vegetable Pot Pie
Just Pies
Dairy
Cheese
1 Year Premium Cheddar Cheese
Grafton Village Cheese
Dairy
Cheese
1 Year Premium Cheddar Trim
Grafton Village Cheese
Dairy
Cheese
2 Year Cheddar Trim
Grafton Village Cheese
Dairy
Cheese
Maple Smoked Cheddar
Grafton Village Cheese
Dairy
Yogurt
Non fat Greek: Maple (6 oz)
Commonwealth Dairy
Dairy
Yogurt
Non Fat Greek: Blueberry (6 oz)
Commonwealth Dairy
Dairy
Yogurt
Non Fat Greek: Peach (6 oz)
Commonwealth Dairy
Dairy
Yogurt
Non Fat Greek: Plain (6 oz)
Commonwealth Dairy
Dairy
Yogurt
Non Fat Greek: Strawberry (6 oz)
Commonwealth Dairy
Dairy
Yogurt
Non Fat Greek: Vanilla (6 oz)
Commonwealth Dairy
Fruits and Berries
Apples
Cortland
Green Mountain Orchards
Fruits and Berries
Apples
Crisp Red Eating--Best Pick
Green Mountain Orchards
Fruits and Berries
Apples
Honey Crisp Fancy
Green Mountain Orchards
Grain Products
Cereals
Back Roads Granola
Back Roads Granola
Grain Products
Cereals
Oats So Good, a Museli
True North Granola Company
Herbs
Rosemary
Fresh Cut Bunches
Dutton Berry Farm
Poultry
Whole Chicken
Organic, free range, fresh frozen-see note
Westminster Organics
Prepared Foods
Frozen Items
Oragnic Butternut Squash
Westminster Organics
Vegetables
Carrots
Grade A
Dutton Berry Farm
Vegetables
Carrots
Grade B
Dutton Berry Farm
Vegetables
Corn
7# organic frozen corn
Westminster Organics
Vegetables
Kale
Red kale
Dutton Berry Farm
Vegetables
Parsnips
Westminster Organics
Vegetables
Potatoes
Red Potatoes,washed
Dutton Berry Farm
Vegetables
Potatoes
Red, Unwashed
Dutton Berry Farm
Vegetables
Sprouts & Shoots
Alfalfa Sprouts
The Gill Greenery
Vegetables
Sprouts & Shoots
Broccoli Sprouts
The Gill Greenery
Vegetables
Sprouts & Shoots
Salad Mix Sprouts
The Gill Greenery
Vegetables
Squash Winter
Organic Pealed Butternut, cooked and frozen
Westminster Organics
Inventory Info Last Updated: 2012-05-10 11:37