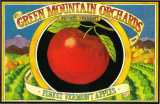 June 1: No more apples...
A message from Green Mountain Apples:

I had hoped we would have apples to offer for one last week but as everyone heard it was the end they ordered more. Sorry to say we will not have enough on hand to fill orders for next week. Thank you all for a great year. Hope we will have some apples from the 2012 crop!
Andrea Darrow

Thank you Andrea and GMO! We look forward to the 2012 crop!
Order on-line at
www.windhamfarmandfood.org
or call me by Next Monday Morning June 4,by 10am (...but remember to order Fresh Bread and Bagels by Saturday night!)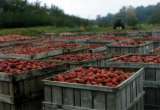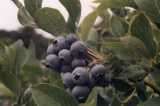 Feature Vendor
Green Mountain Orchards
The Darrow family has been growing apples since 1914. We offer already picked or pick your own apples, blueberries, and other fruits and veggies.
Visit them on-line at
www.greenmtorchards.com/index.htm
Green Mountain Orchards
130 West Hill Road,
Putney, Vermont 05346.
You can reach us by phone at 802-387-5851,
or through email
[email protected]
FOOD
SECTION
CATEGORY
DESCRIPTION
FARM
Baked Goods
Bagels
2.5 oz. plain
Elm City Bagels & Deli
Baked Goods
Bagels
2.5 oz. poppy seed
Elm City Bagels & Deli
Baked Goods
Bagels
2.5 oz. sesame seed
Elm City Bagels & Deli
Baked Goods
Bagels
4.2 oz. cheddar spinach
Elm City Bagels & Deli
Baked Goods
Bagels
4.2 oz. cinnamon raisin
Elm City Bagels & Deli
Baked Goods
Bagels
4.2 oz. energy
Elm City Bagels & Deli
Baked Goods
Bagels
4.2 oz. parmesan pepper
Elm City Bagels & Deli
Baked Goods
Bagels
4.2 oz. rosemary
Elm City Bagels & Deli
Baked Goods
Bagels
4.2 oz. sunflower raisin
Elm City Bagels & Deli
Baked Goods
Bagels
4.2 oz. whole wheat
Elm City Bagels & Deli
Baked Goods
Granola
Back Roads Granola
Back Roads Granola
Baked Goods
Granola
Gluten Free Apricot Granola
True North Granola Company
Baked Goods
Granola
Gluten-free Ginger-Pineapple Granola
True North Granola Company
Baked Goods
Granola
Go Nuts Granola
True North Granola Company
Baked Goods
Granola
Granola Blues
True North Granola Company
Baked Goods
Granola
Wholly Granola
True North Granola Company
Dairy
Cheese
1 Year Premium Cheddar Cheese
Grafton Village Cheese
Dairy
Cheese
1 Year Premium Cheddar Trim
Grafton Village Cheese
Dairy
Cheese
2 Year Cheddar Trim
Grafton Village Cheese
Dairy
Cheese
Maple Smoked Cheddar
Grafton Village Cheese
Dairy
Yogurt
Non fat Greek: Maple (6 oz)
Commonwealth Dairy
Dairy
Yogurt
Non Fat Greek: Blueberry (6 oz)
Commonwealth Dairy
Dairy
Yogurt
Non Fat Greek: Peach (6 oz)
Commonwealth Dairy
Dairy
Yogurt
Non Fat Greek: Plain (6 oz)
Commonwealth Dairy
Dairy
Yogurt
Non Fat Greek: Strawberry (6 oz)
Commonwealth Dairy
Dairy
Yogurt
Non Fat Greek: Vanilla (6 oz)
Commonwealth Dairy
Fruits and Berries
Apples
Honey Crisp Fancy
Green Mountain Orchards
Grain Products
Cereals
Back Roads Granola
Back Roads Granola
Grain Products
Cereals
Oats So Good, a Museli
True North Granola Company
Herbs
Rosemary
Fresh Cut Bunches
Dutton Berry Farm
Poultry
Whole Chicken
Organic, free range, fresh frozen-see note
Westminster Organics
Prepared Foods
Frozen Items
Oragnic Butternut Squash
Westminster Organics
Vegetables
Carrots
Grade A
Dutton Berry Farm
Vegetables
Carrots
Grade B
Dutton Berry Farm
Vegetables
Corn
7# organic frozen corn
Westminster Organics
Vegetables
Kale
Red kale
Dutton Berry Farm
Vegetables
Potatoes
Red Potatoes,washed
Dutton Berry Farm
Vegetables
Potatoes
Red, Unwashed
Dutton Berry Farm
Vegetables
Sprouts & Shoots
Alfalfa Sprouts
The Gill Greenery
Vegetables
Sprouts & Shoots
Broccoli Sprouts
The Gill Greenery
Vegetables
Squash Winter
Organic Pealed Butternut, cooked and frozen
Westminster Organics
Inventory Info Last Updated: 2012-06-01 08:57