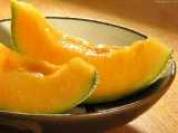 August 10: Prime Melons, Basil , Mint, Beans, Cukes, and Eggplant just in from Dutton's Berry Farm--Check it out!
Feel free to add an additional order if needed.
Order on-line at
www.windhamfarmandfood.org
or call Hans (802 579 5519) by Next SUNDAY evening August 12th by 7 pm (...but remember to order Fresh Bread and Bagels by FRIDAY night!)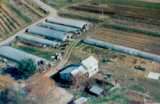 Feature Vendor
Dutton Berry Farm
The Dutton Berry Farmstands
on Route 30 in Newfane, Route
11-30 in Manchester, and Route
9 in West Brattleboro, Vermont
are well known their Vermont
grown produce and other unique local products.

Whether it is fresh farmer-grown fruits and vegetables, cider,
maple syrup, or plants, you'll
enjoy visiting a true Vermont
farm experience.
Check out Dutton's on-line at
www.duttonberryfarm.com/
FOOD
SECTION
CATEGORY
DESCRIPTION
FARM
Fruits and Berries
Melons
Orange fleshed
Dutton Berry Farm
Herbs
Basil
Fresh-cut bunches
Dutton Berry Farm
Herbs
Cilantro
Fresh-cut bunches
Dutton Berry Farm
Herbs
Dill
Fresh Bunches
Dutton Berry Farm
Herbs
Mints
Dutton Berry Farm
Vegetables
Arugula
bunch
Dutton Berry Farm
Vegetables
Beans
Green string
Dutton Berry Farm
Vegetables
Beans
yellow String
Dutton Berry Farm
Vegetables
Broccoli
Heads
Dutton Berry Farm
Vegetables
Cucumber
Pickling
Dutton Berry Farm
Vegetables
Cucumber
Slicing
Dutton Berry Farm
Vegetables
Eggplant
Large Black
Dutton Berry Farm
Vegetables
Tomatoes
Dutton Berry Farm
Vegetables
Tomatoes
12 pt Cherry
Dutton Berry Farm
Vegetables
Tomatoes
Fancy Grade
Dutton Berry Farm
Inventory Info Last Updated: 2012-08-10 15:08