Greetings, local food lovers!

PLEASE NOTE OUR THURSDAY SCHEDULE!
.
Place your order from
Western Maine Market
today for pick-up or delivery TOMOROW, to beat the upcoming deep freeze and high winds.
.
Order as usual any time today and receive your order after 2 pm on Thursday the 2nd. We will meet customers outside the Better Living Center on Front Street in Farmington 2-2:30 pm Thursday, then make deliveries from there along our usual route.
Farmington's Saturday winter market has been cancelled for this week. The market will be held as usual next Saturday, weather permitting.
.
Wednesday Workers and Warm Up at the Grange
.
The Farmington Grange invites everyone to attend WWW-Wednesday Workers and Warm Up, every other Wednesday from 10 to 2, weather permitting. At the Farmington Grange Hall, 124 Bridge Street. It's happening today. Grange members will be bringing projects to work on, sewing, knitting, rug hooking, etc. There will be games and puzzles, some music, as well as soup coffee and light refreshments. The ladies are willing to teach people how to do simple mending. So others are invited to bring their own projects,or mending or just come in for some warmth and fellowship. The hall has a new updated heating system and is much warmer than in the past. For more information, call Bonnie Clark 207-778-1416
New and Returning Products
Calming Chamomile Tea
Menu Group: Food
Section: Coffee and Tea
Category: Tea
.
Vendor: Whitehill Farm
.
Certified Organic, blossoms only, all hand harvested at Whitehill Farm. Makes a soothing and calming tea!
ORGANIC Italian Salad Dressing Blend
Menu Group: Food
Section: Herbs
Category: Herb Blends
.
Vendor: Whitehill Farm
.
Made with Redmond Real Salt, a mined salt that contains minerals and micro-nutrients. Redmond Salt is approved by MOFGA for organic certification. Classic and delicious basic Italian vinaigrette mix for salads and marinating. Try it with cider, white, or red wine vinegar. Created and hand blended at Whitehill Farm.
Chicken Backs
Menu Group: Food
Section: Meat
Category: Chicken
.
Vendor: Depot Street Meats
.
For soup and stock! Farm Raised Chicken. Use these chicken backs to make nutrient dense broth for your soups and stews.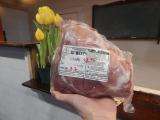 Lamb
Menu Group: Food
Section: Meat
Category: Lamb
.
Vendor: Depot Street Meats
.
Leg Roast: Pastured Lamb bone-in leg roast. Tender and flavorful. Rub with your favorite spices and roast for 1.5-2 hours.
Shoulder Roast: Bone in shoulder roast from our pastured lamb.
Love the garlic, rosemary and thyme in this recipe:
slow-roasted rosemary-garlic lamb shoulder
Whole wheat pizza dough, FROZEN
Menu Group: Food
Section: Prepared Foods
Category: Pizza Dough
.
Vendor: Rasmussen Farm
.
1 lb ball, for 1 large pizza
Ingredients: whole WHEAT flour, unbleached white flour, water, olive oil, sugar, yeast, sea salt.

Directions: Thaw overnight in refrigerator. Preheat oven to 450. Stretch or roll dough to the desired pan size. Top with your favorite toppings. Bake 18-20 minutes.

This has become a favorite at our house.
Apple Butter
Menu Group: Food
Section: Preserved Foods
Category: Fruits Canned & Processed
.
Vendor: Whitehill Farm
.
Sauced and simmered till it's just right ...thick and spreadable. Our own Empire and Cortland apples, sauced and then simmered for hours! Unsweetened with just a hint of cinnamon.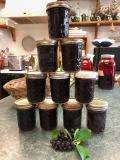 Jam & Jelly
Menu Group: Food
Section: Preserved Foods
Category: Jams Jellies Butters & Spreads
.
Vendor: Whitehill Farm
.
Aroniaberry Jelly! Robust flavor reminiscent of currants! Aronia, or chokeberry, is a native North American shrub that thrives in our area. This is a delicious and underutilized fruit with a full and robust flavor that reminds me of currants. The fruits are dark and loaded with antioxidants, as much or more than elderberries.

Beautiful Golden PEACH Jam! Golden peaches transformed into a delicious jam. Locally grown peaches lovingly canned here at Whitehill Farm!
Pickles
Menu Group: Food
Section: Preserved Foods
Category: Pickles
.
Vendor: Whitehill Farm
.
2022 Pickled Garlic Scapes - A "just right" pickle treat! We had a great 2022 crop, and the pickled scapes are fabulous ...and addictive! Unique pickles made of garlic flower stems - while they are tender - using a traditional dill pickle recipe.

Dilly Beans! THE LAST OF THE 2022 CROP! Traditional Maine specialty! Carefully hand packed, seasoned with dill, garlic, and a hint of heat. Made with our own Certified Organic snap beans.

Hamburger Chips! The perfect dill slices for a burger. This is a dill pickle with enough flavor to stand up to catsup or steak sauce! Our Certified Organic cucumbers and garlic, with vinegar, sea salt, dill seed, and spices.

Sweet Mustard Pickles! A delightful alternative to sours. Sweet and tangy. While searching for a good sour mustard pickle I found this delightful SWEET Mustard recipe ...definitely is NOT a sour! Sweet and tart and very satisfying. Made with our own Certified Organic cucumbers.
1-bite mini potato mix
Menu Group: Food
Section: Vegetables
Category: Potatoes
.
Vendor: Rasmussen Farm
.
Potatoes the size of cherry tomatoes or a bit smaller. A mix of potato varieties & colors. Great for homefries or boiling. Colorful, decorative & delicious.