Greetings, local food lovers!
.
Place your order from
Western Maine Market
today for pick-up or delivery this Friday or Saturday.
.

Use your Maine Harvest Bucks!
.
All current Maine Harvest Bucks will expire at the end of April - use them while you can!
You can use them to pay for fruits or vegetables ordered through Western Maine Market at any of our pick-up locations or delivery options. You can use them for direct purchases at the Farmington Winter Farmers' Market or see
www.maineharvestbucks.org/farmersmarkets-1
for a list of other participating winter markets.
If you opt to pick up your Western Maine Market order at the Farmington Winter Farmers' Market, you can use SNAP benefits to pay for any food items - and get a reflexology treatment from Tea & Feet Reflexology while you're there!
.
New and Returning Products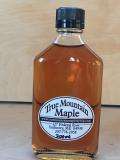 Returning Vendor
True Mountain Maple Syrup
.
Located in Industry Maine, we are family owned and operated. Wood-fired maple syrup packaged in glass. Join us the last Sunday in March for an open house in the sugar house 10-4pm. If the maple syrup operation doesn't wow you, the architecture will!

Eggs
Menu Group: Food
Section: Eggs
Category: Chicken
.
Vendor: Fairbanks Farmstand & Nursery

One dozen eggs from our happy and healthy hens. Our birds forage and scratch all day in their forested pasture. They eat high quality feed, all the bugs the can find and tons of garden scraps. They are an important part of our farm ecosystem.


Vendor: Whitehill Farm

Lots of nice large eggs, white and different shades of brown. .Our older layers are stay giving us nice eggs and the new flock is now laying more actual large and extra large eggs than mediums and smalls! They are all enjoying goodies: veggie scraps - coming from the House AND EXTRA greens and trimmings from cooking, and lots of weeds and greens from the gardens! Fresh eggs are are a perfect portion of protein!

Medium sized eggs! The little "practice" eggs are now few and far between! Just slightly smaller than regular large eggs ...three equal 2 generous large eggs for recipe planning. Golden yolks just like eggs from our older birds ...and the new girls will be laying larger eggs soon!
Hamburger Patties
Menu Group: Food
Section: Meat
Category: Beef
.
Vendor: Cedar Post Farm
Pork
Menu Group: Food
Section: Meat
Category: Pork
.
Vendor: Cedar Post Farm
.
Country Ribs: Our pigs are raised outside and allowed to browse in movable pens throughout the spring, summer, and fall. Once winter comes, they move into the barn. They are fed high quality pig feed as well as hay, browse, fresh fruits and veges, and their favorite, goat milk.

Italian Hot Sausage

Maple Flavored Breakfast Links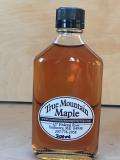 Maple Syrup
Menu Group: Food
Section: Sweet Stuff
Category: Maple Syrup
.
Vendor: True Mountain Maple Syrup
.
We package exclusively in glass for quantities less than 5 gallons.

200 ml glass hip flask: This is our most popular gift item, and it's cute, too!

Liter glass jug
White and Yellow Carrots
Menu Group: Food
Section: Vegetables
Category: Carrots
.
Vendor: Porter Hill Farm
.
Grown naturally.. Medium to large or small to medium