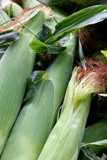 Meet Me at the Market!
---
Visit the Portsmouth Seacoast Growers Association
To enjoy fresh local food from Portsmouth and surrounding areas visit 1 Junkins Avenue May - November, 8 am-1 pm, Saturday.
What you will find at the Market
Enjoy certified organic produce, vegetables,
fruits, cut flowers, meat, baked goods, prepared foods, plants, crafts, wine, cheese, teas, maple syrup, honey, soap, personal care products.
And More!
Live music every week, featured non-profit guests, special events, exhibits and demonstrations.
---