Today Is Friday, May 25, 2018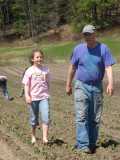 Great Fresh Taste Delivered!
---
Products of the Week - February 26 - March 2
Snack Pack Display Boxes from True North Granola
The huge variety of your favorite True North Granola flavors are now available in 2 oz snack pack display cases. Mixed cases of any flavor combination are available, just specify your preferred varieties in your order instructions. Cases of 20 start at $50.00, add $3.00 for half your case to include Nutty No Grainer varieties which are Gluten Free, Paleo friendly and Vegan!

Truffle Cheddar Trim from Grafton Village Cheese
Lovers of truffles will recognize the heady, earthy aromas of the rare and delectable fungi in this exceptional flavored cheddar. Grafton Village Cheese use both fresh truffles and truffle oil to infuse this mild cheese throughout with that telltale truffle quality.

Sweet and buttery flavors provide the anchor for the musky, earthy, sensual aromas of truffle that pervade this cheese. With a semi-firm texture that is both pliant and creamy, this is a cheese to satisfy nearly any mood or application.


Vanilla Bean Skyr from Commonwealth Dairy
From the creators of Green Mountain Creamery greek yogurt comes a new Icelandic style Skyr! Skyr is a thicker, creamier style yogurt, still packed with protein and mild in flavor. Also available in Plain, Strawberry Cream, Vanilla Cream, Salted Caramel and Key Lime flavors. Available in 5 oz cases of 12 for $12.49, or 24oz cases of 6 for $18.90.
Reliable, Affordable Wholesale Delivery Direct from Local Farms to You
For chefs who want to buy from a variety of local producers at an affordable price, Food Connects is a mission-driven delivery service providing one-stop online ordering, simplified billing, and educational and marketing support.

Unlike traditional distributors, Food Connects provides source-identified buying at the point of purchase. To ensure freshness, we provide same-day pick up and delivery from over 30 vendors within a 30-mile radius. Our low overhead ensures a fair price for you and our producers.

Food Connects farmers collaborate to produce a reliable and affordable inventory with convenient ordering and billing. Farms post their products here and Food Connects delivers direct to you.

Our History - The Food Connects food hub began as Windham Farm and Food (WFF). It was piloted by Hans Estrin and Harlow Farms in the fall of 2009, and coordinated with assistance from UVM Extension since Spring 2010. Post Oil Solutions provided support in 2012, leading up to WFF's launch as a mission-driven LLC in 2013. After two successful years as an LLC, WFF partnered with Food Connects to become a part of their core programs at the start of 2015. Since the food hub is truly at the heart of Food Connects' work we dissolved the WFF name in 2017 and now the food hub goes by Food Connects.

Check out the Harvest of the Month project. Click here for more info and free marketing and educational materials: Harvest of the Month
---